Internal Communication
Keep your employees always up to date on what is going on in the company and ensure smooth communication.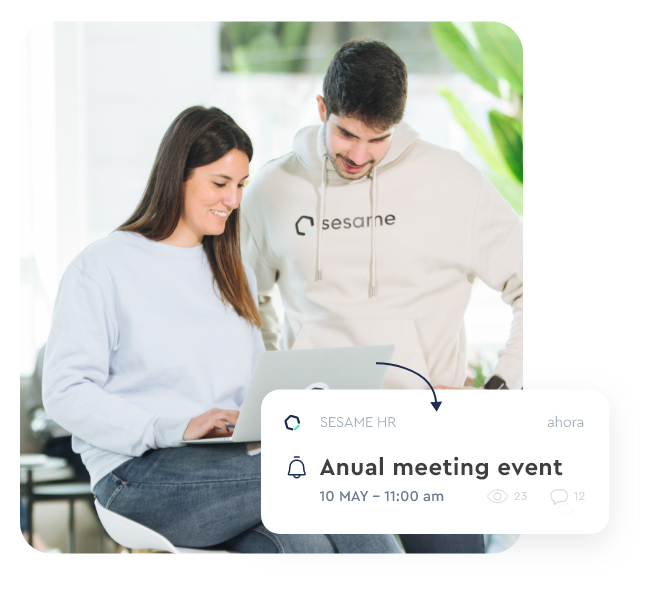 Tools to build your internal communication plan
Transparent internal communication
Facilitate the exchange of up-to-the-minute information.
Engaged employees
Involve your employees in the company and make sure that no one misses anything.
Ideal for teleworking
Make your remote employees feel integrated even if they are far away.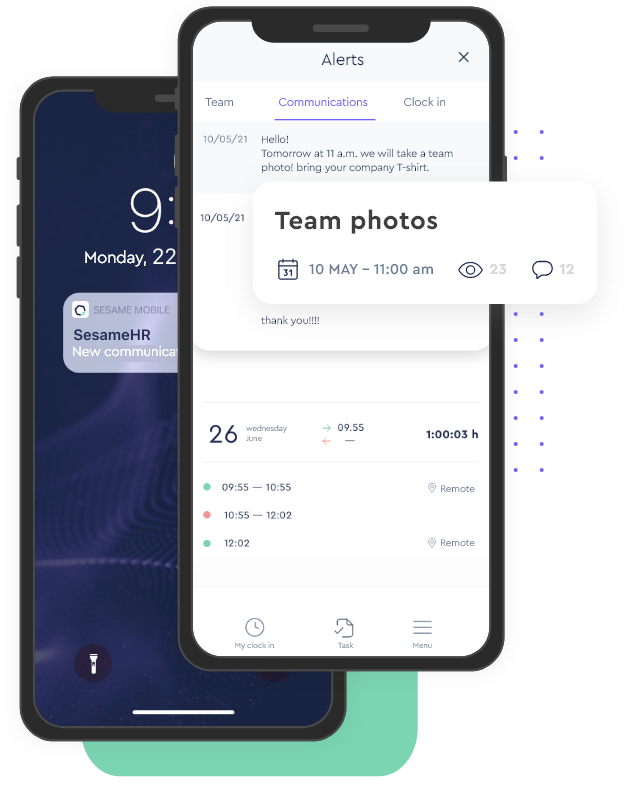 Company communications
Send mass communications to your employees
The internal communication tool that will allow you to speed up the sending of messages, news and important information to your employees.
Easily create an announcement
Just as easy as writing a message and sending it instantly.
Resend announcements
Once you send it, it is saved with date and time of sending so you can reuse it.
Notify your employees
With a push in the app or in the alerts section of your Sesame" dashboard.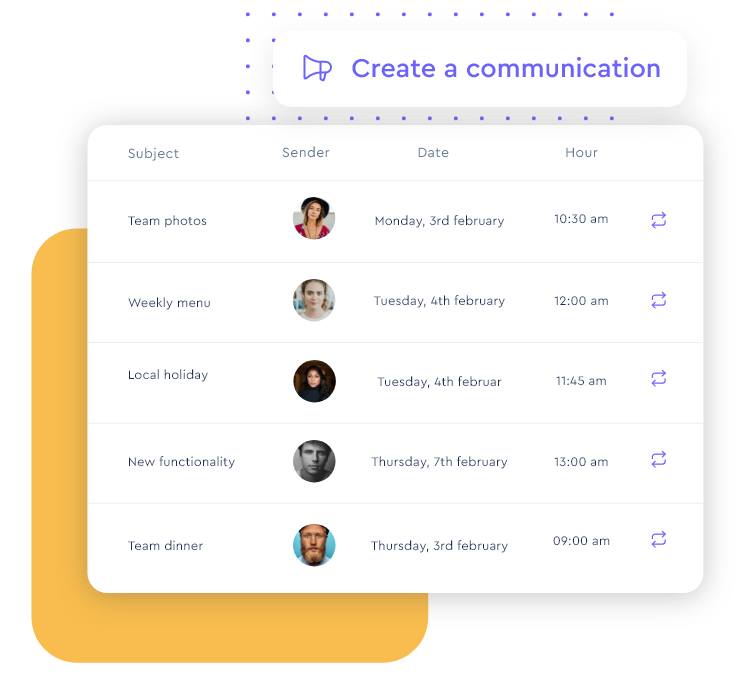 Company organisation chart
Automatically create a professional chart to locate who is who in your company in a visual and interactive way
HR Chat
Internal chat for your company: HR at a message's distance
Make sure your employees can turn to the HR team whenever they need to.
Start a chat with HR
Your employees will be able to start a conversation from the dashboard when they want to resolve questions or solve issues.
Manage conversations
The entire HR team receives a notification so that the chat can be handled by the right person.
Chat history
HR will have a view of all chats so they can access them at any time.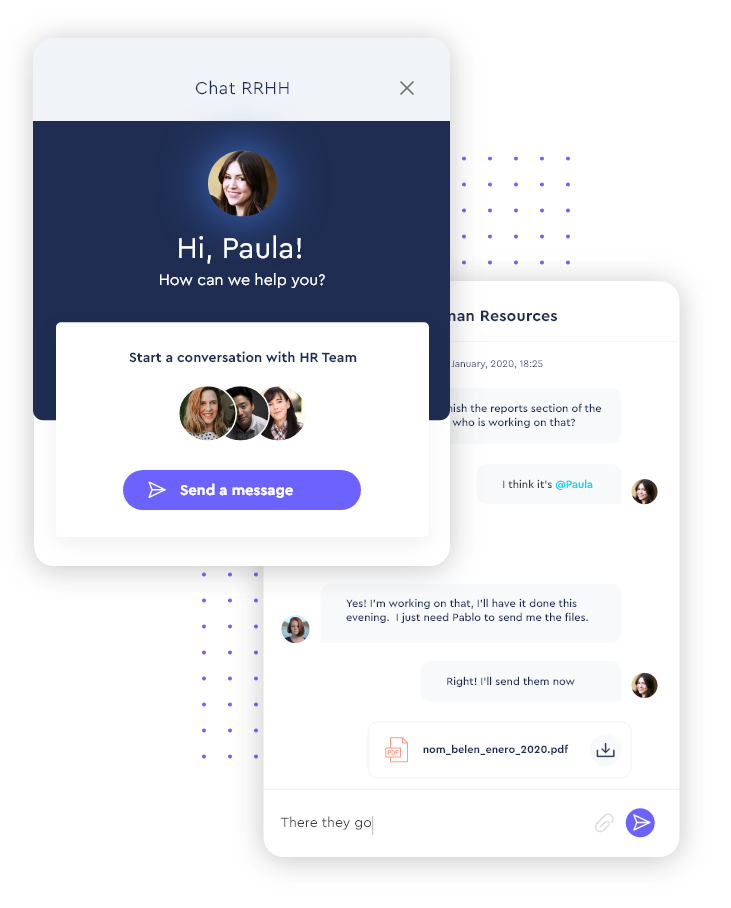 Alerts and notifications
Alerts and notifications for employees and managers
Set up alerts
Both for you and your employees: overtime, start and end of workday, punctuality, inactivity.
Receive and send notifications
Manage requests for absences, clocking-in and vacation, announcements, changes in schedules or shifts, and much more.