Task and project tracking
Assign projects to employees by customers with the task tracking software. Measure the cost and profitability of each project.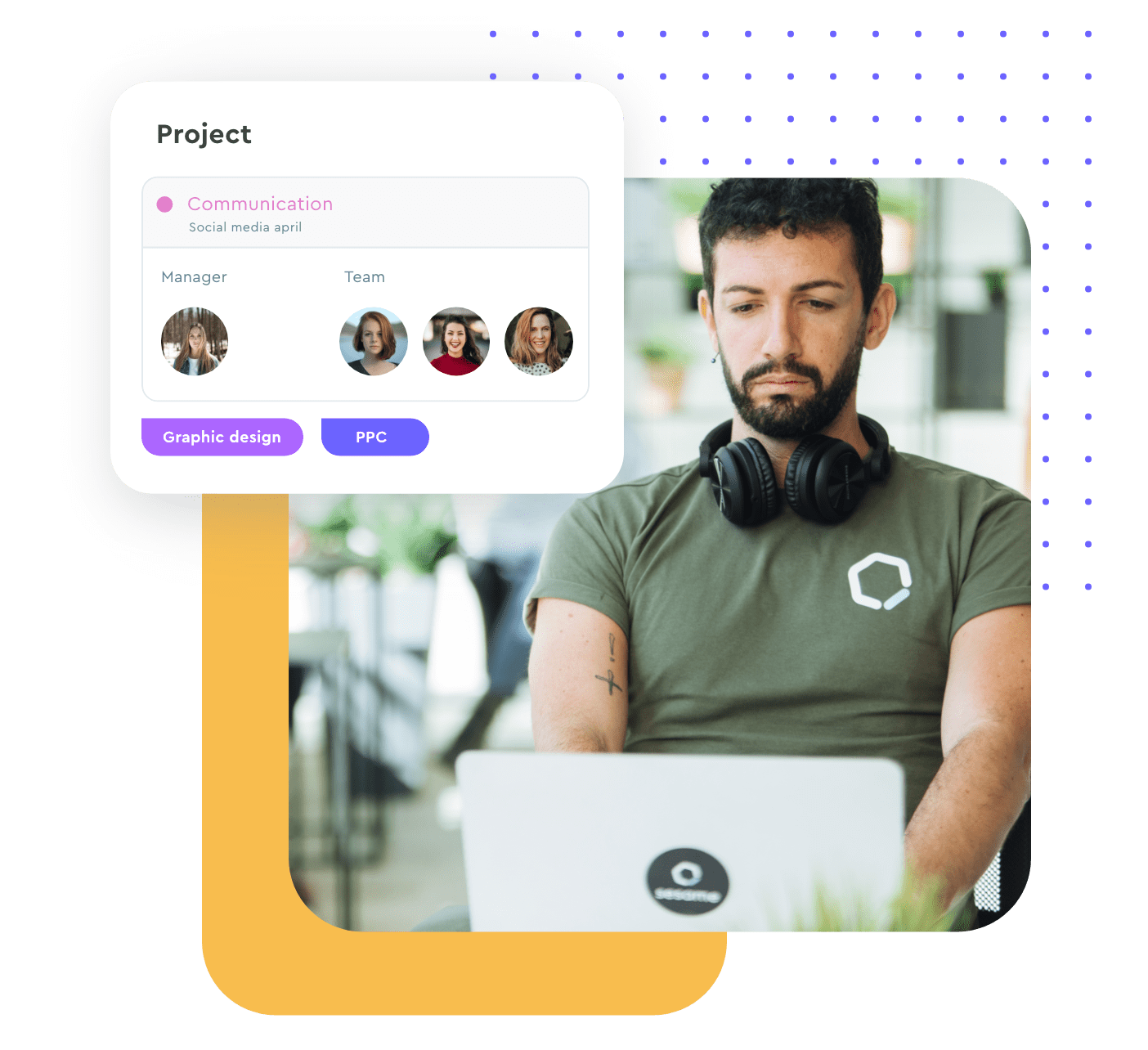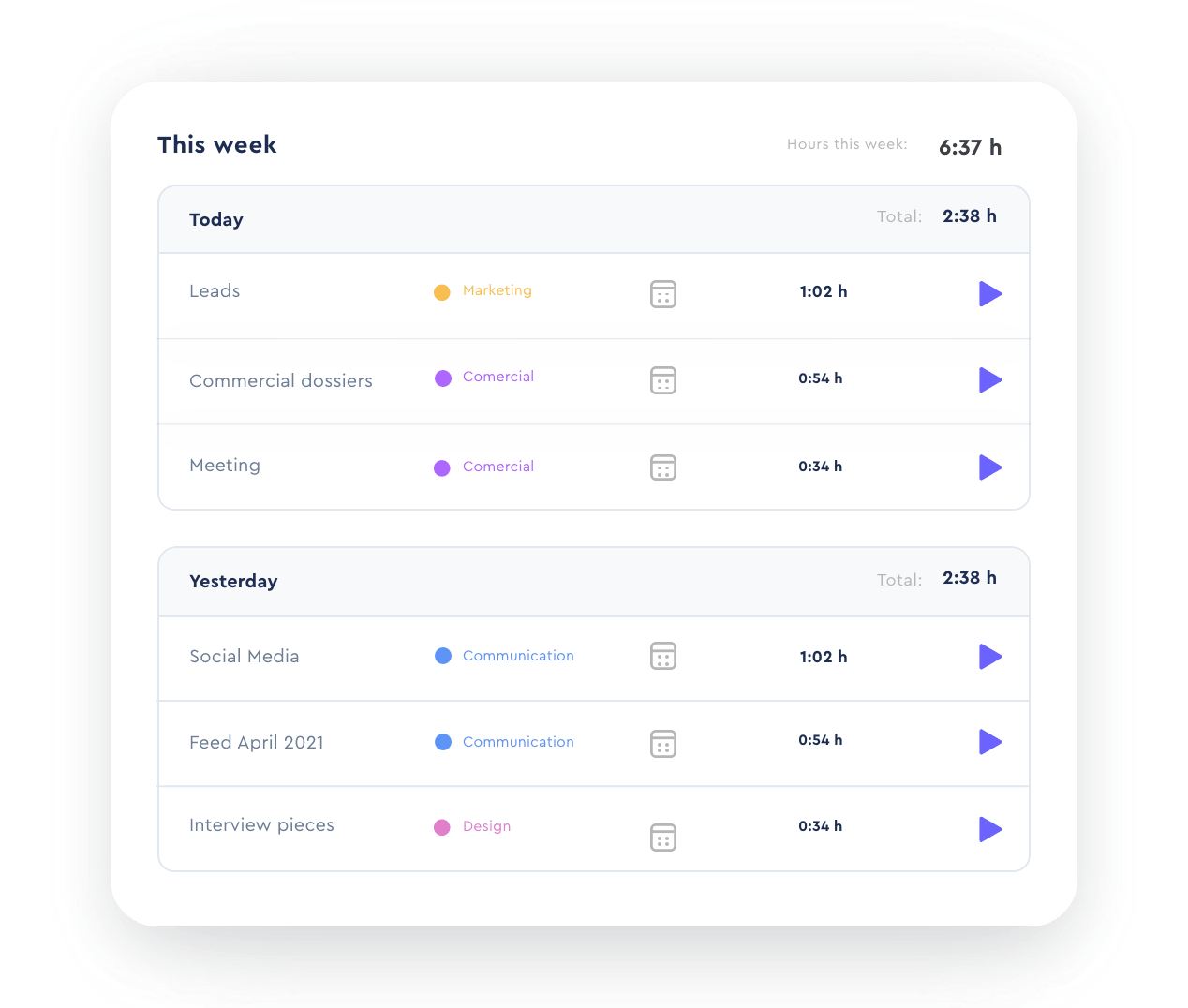 1
---
Organize
work
and assign projects by client to each employee.
2
---
See their dedication
in real time
You'll be up to date on what's going on in your team.
3
---
Inactivity
alerts
Set up inactivity alerts so your employees won't forget to compute their tasks.
4
---
Tags
to classify
Use tags to classify and find each task and project more easily.
Project manager to measure time
Assigned tasks
Your employees will be able to create tasks assigned to each project and record the hours spent in real time.
Cost/Employee Hour
Measure the value of each project through cost/hour per employee.
Edit manually.
You will be able to modify the times of each task and project manually. Carelessness-proof.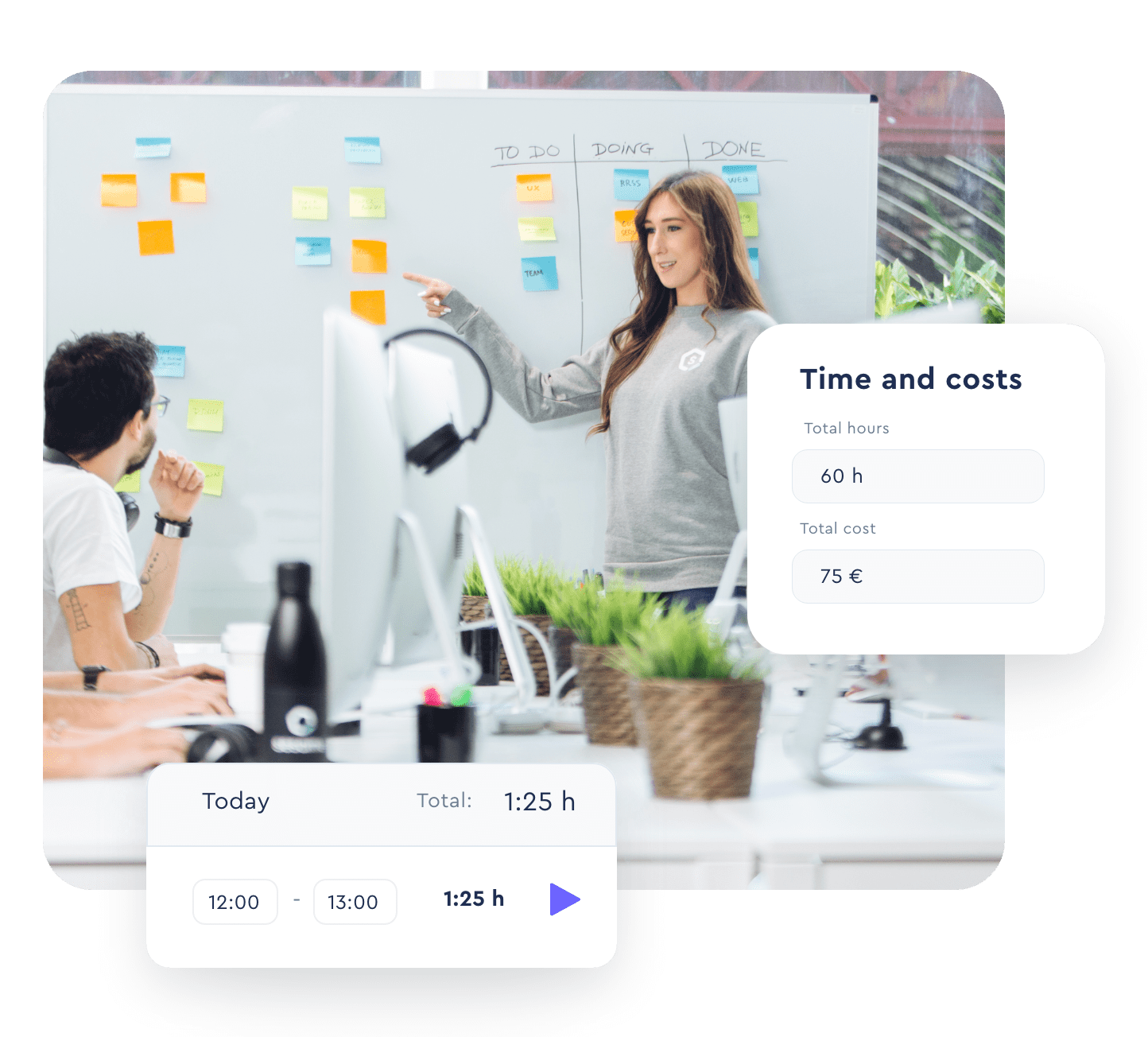 Generate project profitability reports
Set filters
to make customized profitability reports.
Assess project profitability
and make the right decisions.
Create reports
You can create both customer and internal reports.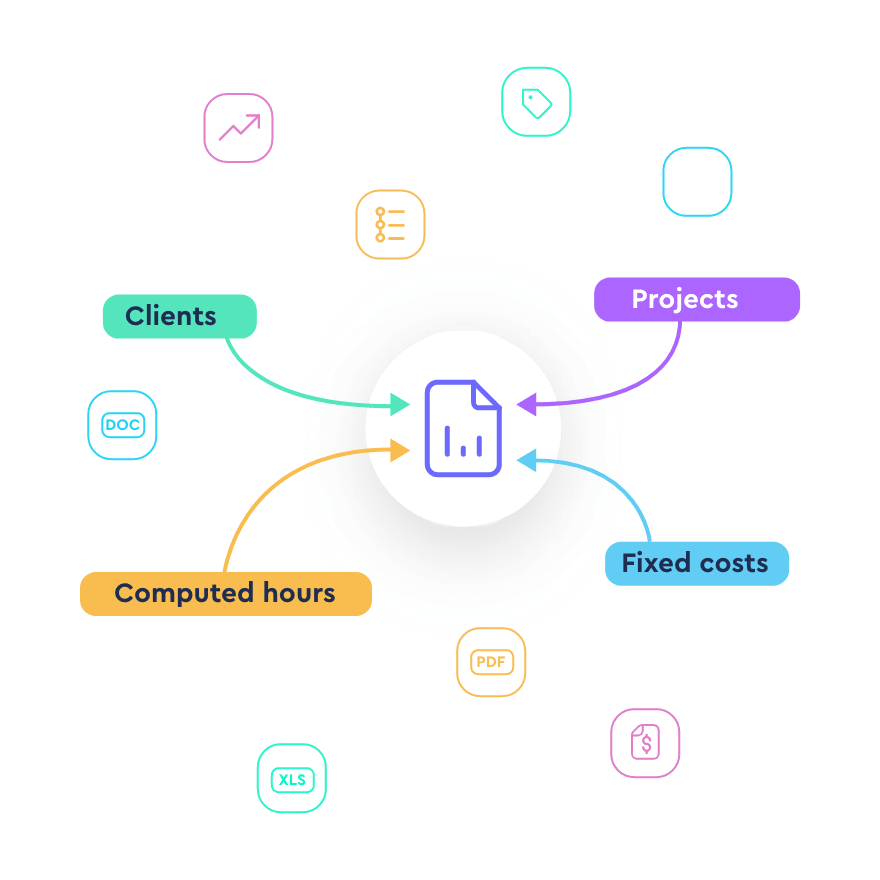 Track your team's tasks from the task organizer app.
Mobile App
Compute tasks and see what your team is working on from the app.
Chrome extension
Install the Chrome extension and compute tasks directly from your browser.
Desktop
You can also use the task manager in the desktop version