Remote work software
Telework applications to manage remote teams and keep them aligned and productive even remotely are here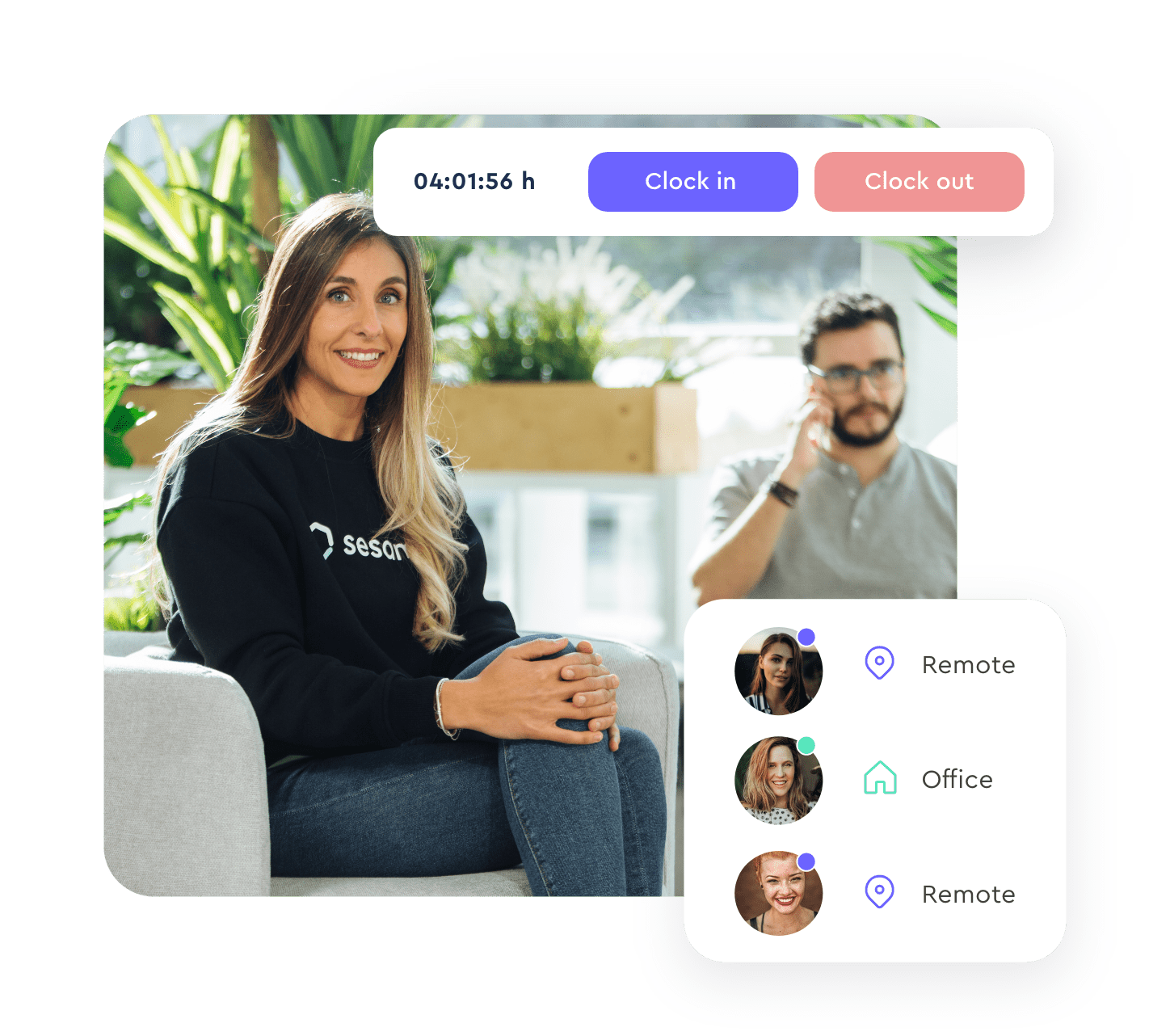 Telework management of your employees made easy
Multi-device and geo-localized recording
From any device, GPS tracking to find out where your team is working from.
"Who's in?" Panel
Your employees will be able to know who is in the office or available at a glance.
Synchronized in real time
Keep up to date with everything that happens in your company with always up-to-date information.

Electronic signature
Ask your remote employees to sign documents in a certified and secure way.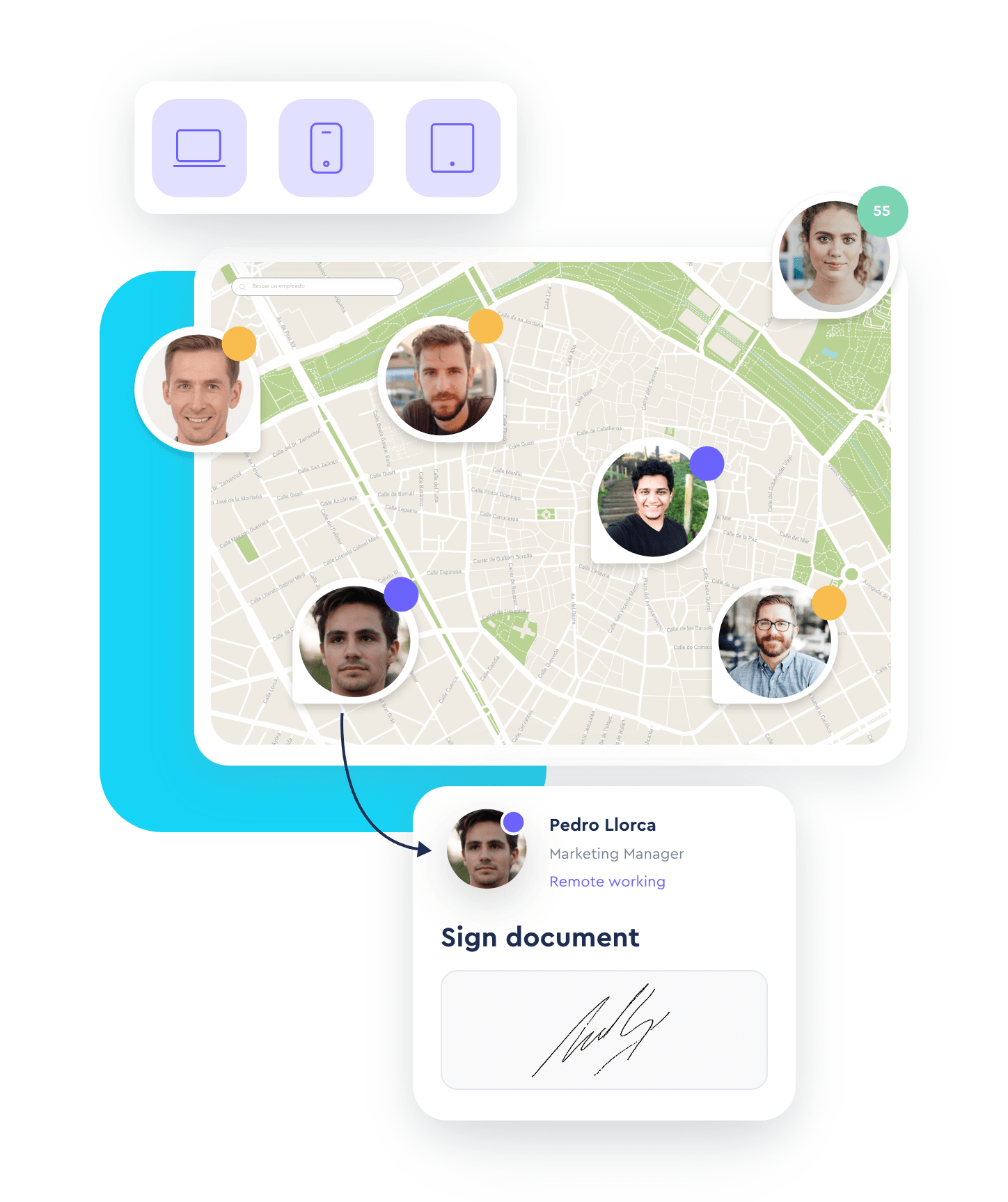 Sesame Teams extension
The Sesame Teams Chrome extension allows you to access Sesame's basic functionalities from the browser.
Correctly record your team's work from home days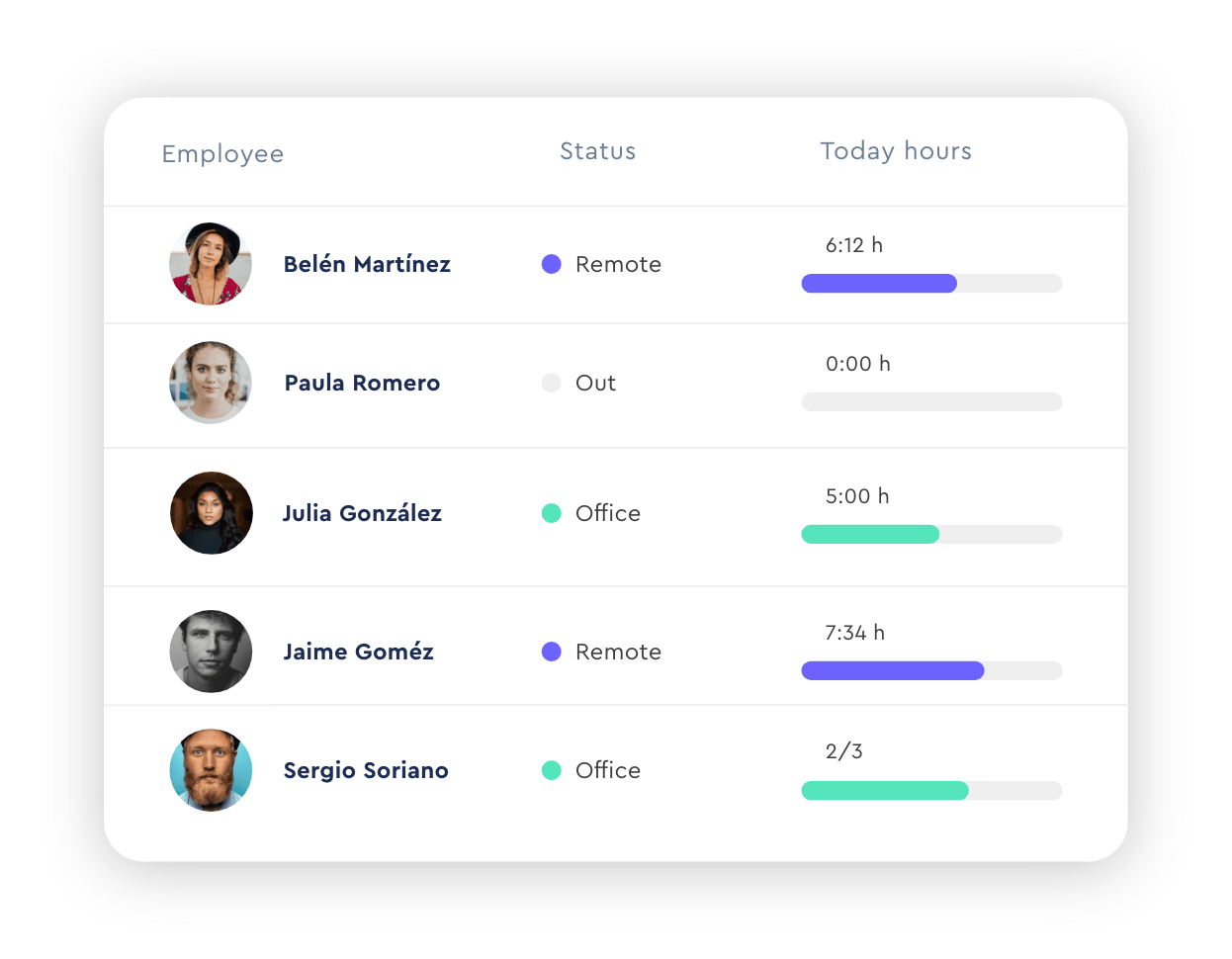 1
---
Receive requests
Your employees request telework days in the Absences section.
2
---
Manage requests
You receive a notification to manage the teleworking request.
3
---
Visualize your teleworkers
When your employees clock in remotely, they will appear in a different color in the "Who's in?" panel"
4
---
Create reports
This is how you can analyze patterns and trends in your company's telework days.
Improve employee productivity even when working remotely
Keep track of your employees' tasks in real time.
See who is working on each project at any time.
View and download statistics and reports to analyze their performance and productivity.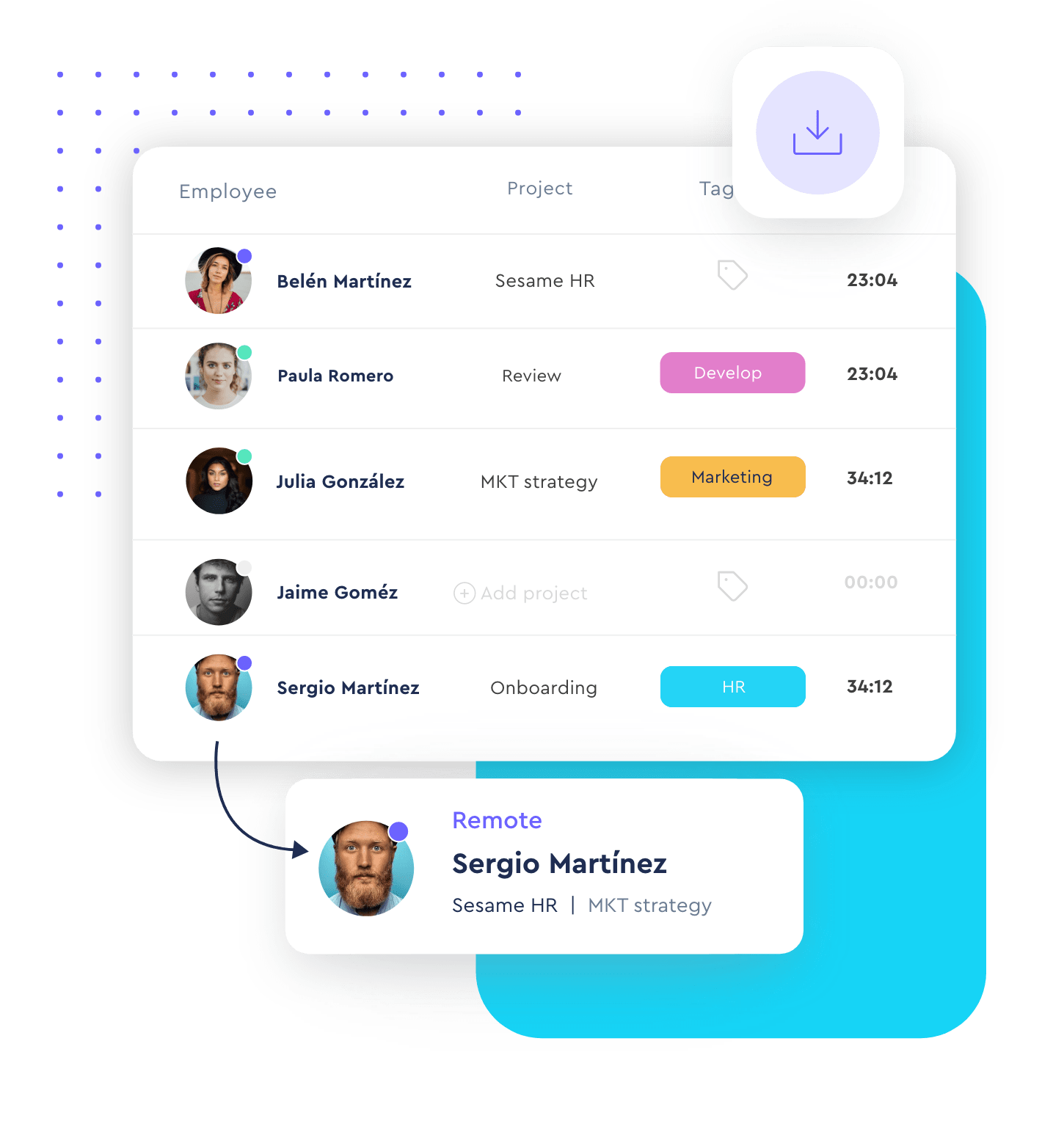 Avoid isolation with internal communication tools
Receive and send notifications to your employees remotely when handling requests
Set up inactivity and clocking-in alerts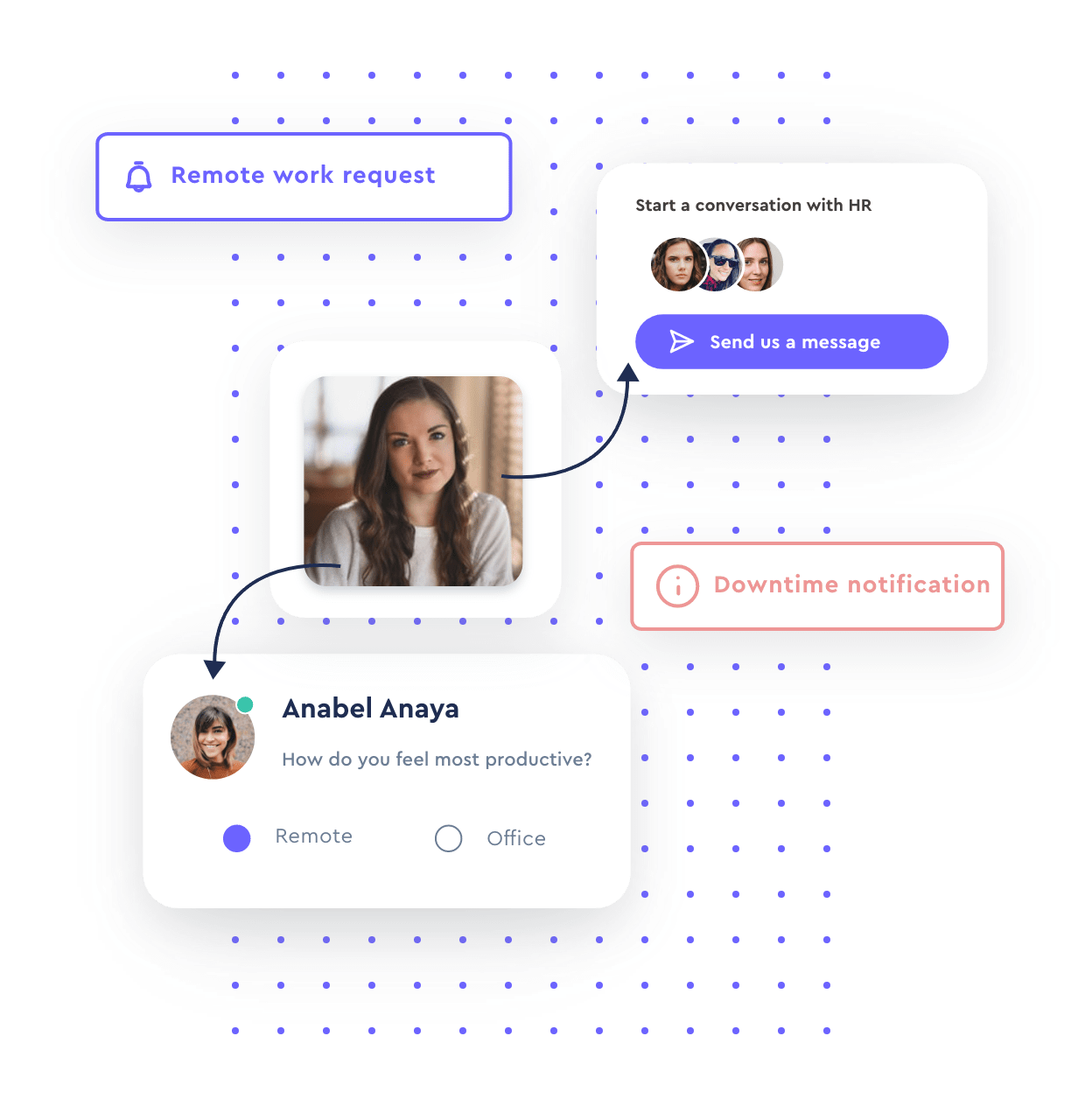 Evaluate the status of your team and receive feedback through satisfaction surveys
Make sure communication with HR is smooth with HR Chat
The ultimate app for teleworkers
Make clockings
And manage and modify requests with a single click.
Manage tasks
Compute hours and check time commitment in real time.
Create reports
Which you can view or download up-to-date reports.

Sign documents
Quickly, valid and securely from wherever you are.