Time tracking software
Digitize the management of your employees' time and attendance and reduce absenteeism.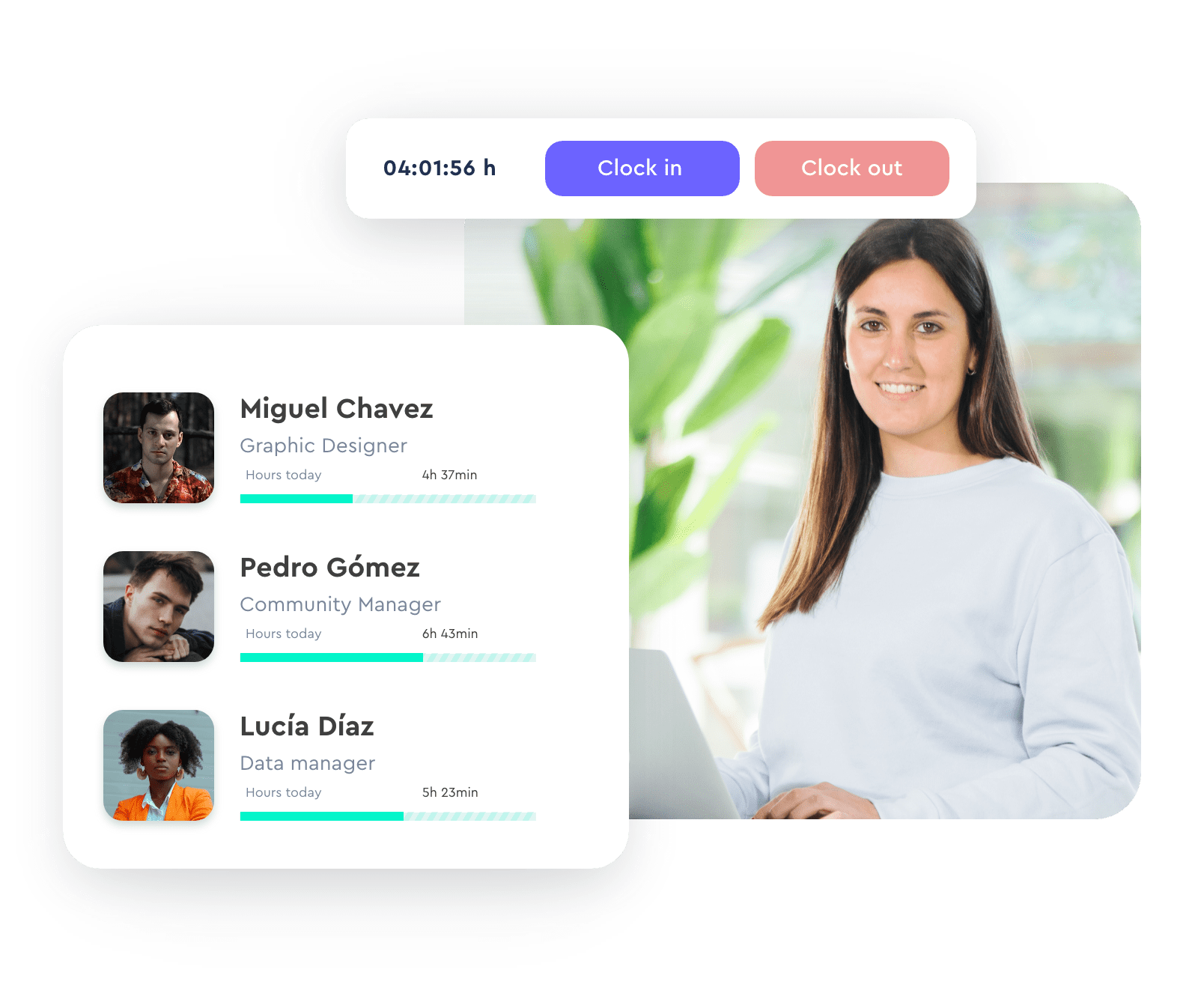 Multi-device clocking
Easy clock in from any device
Simple installation
To install our time tracking software you only need an internet connection.
Web clock in and clock out
Manage it from your computer, receive notifications and access all the functionalities.
Mobile App
Approve requests, make modifications and consult your employees' clocking-in data.
Clock-in Tablet
Establish a fixed clocking point through a tablet with many possibilities.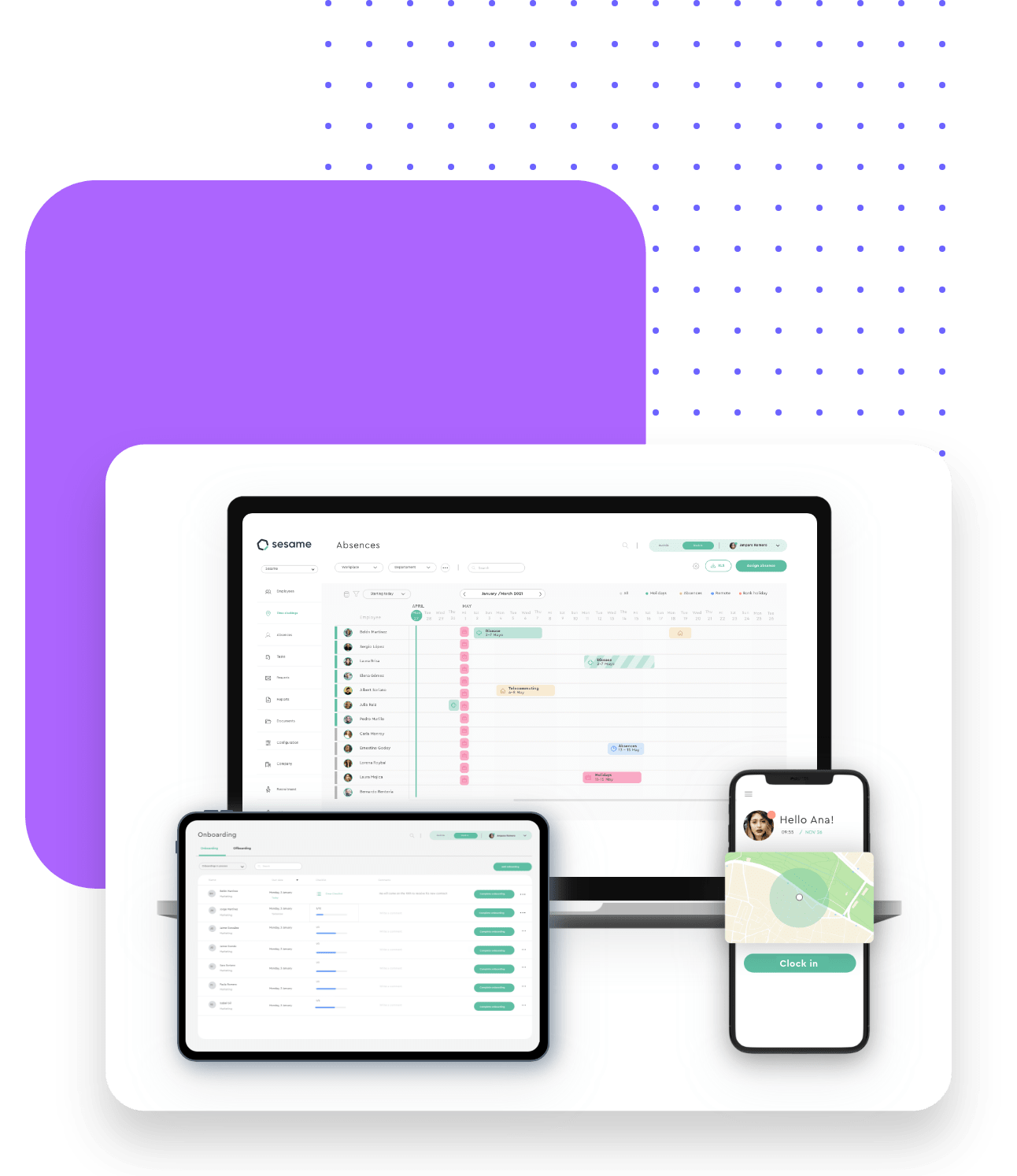 Facial Recognition - Face ID
Faster and more secure face-to-face check-ins with our facial recognition system. Included in Sesame.
Remote work and work-life balance
Attendance tracking software for work flexibility and smart working
Geolocated clock in
A GPS system that allows you to know where your employees clock in from.
Employee panel
Employees will be able to log their working hours, request vacations, access payroll and much more.
Remote work clock in
Manage your employees' absences due to work from home easily.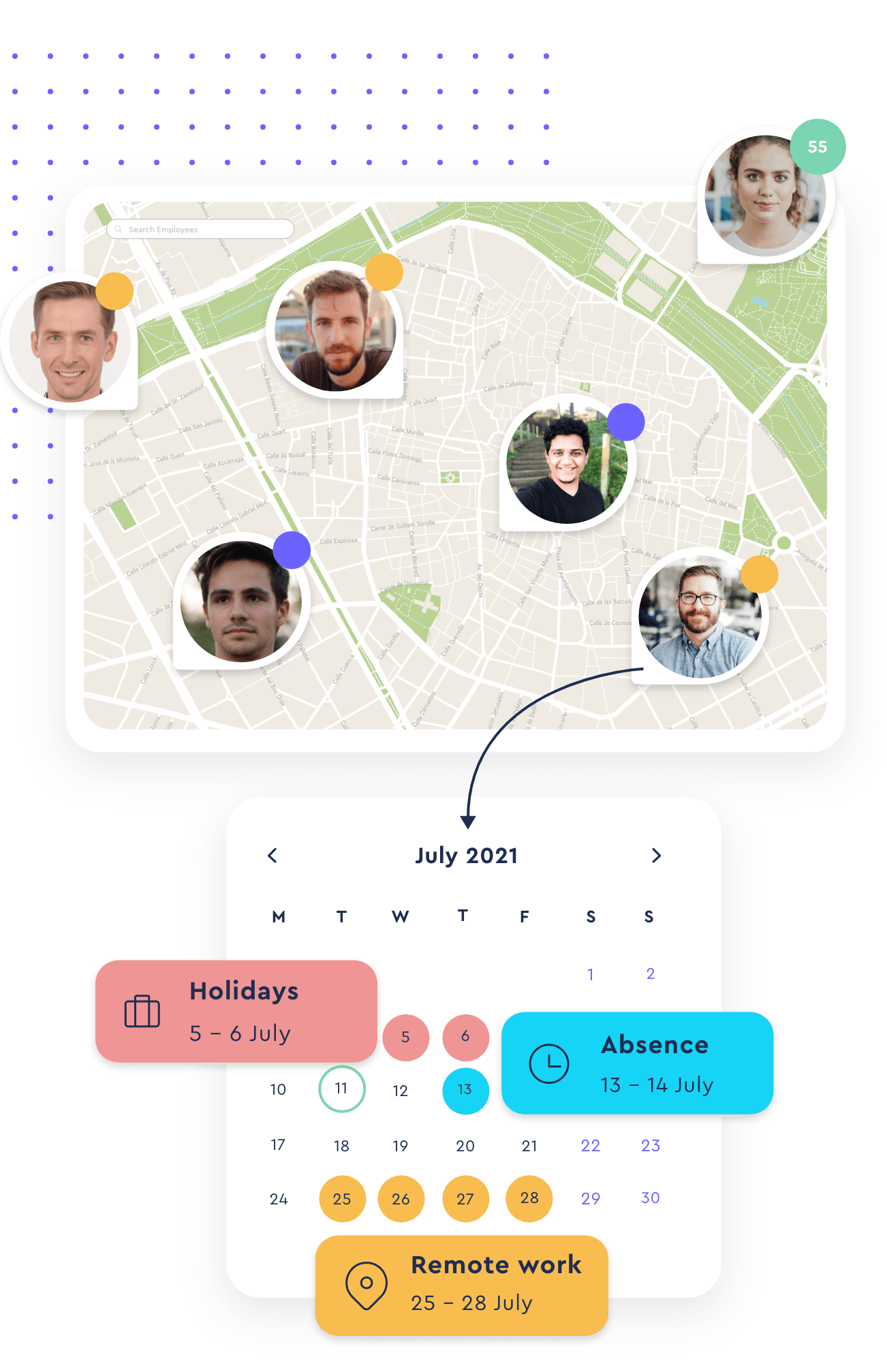 Types of clocking-in: take time tracking to the next level
Create different clocking types for your employees
Assign them to the employees of your choice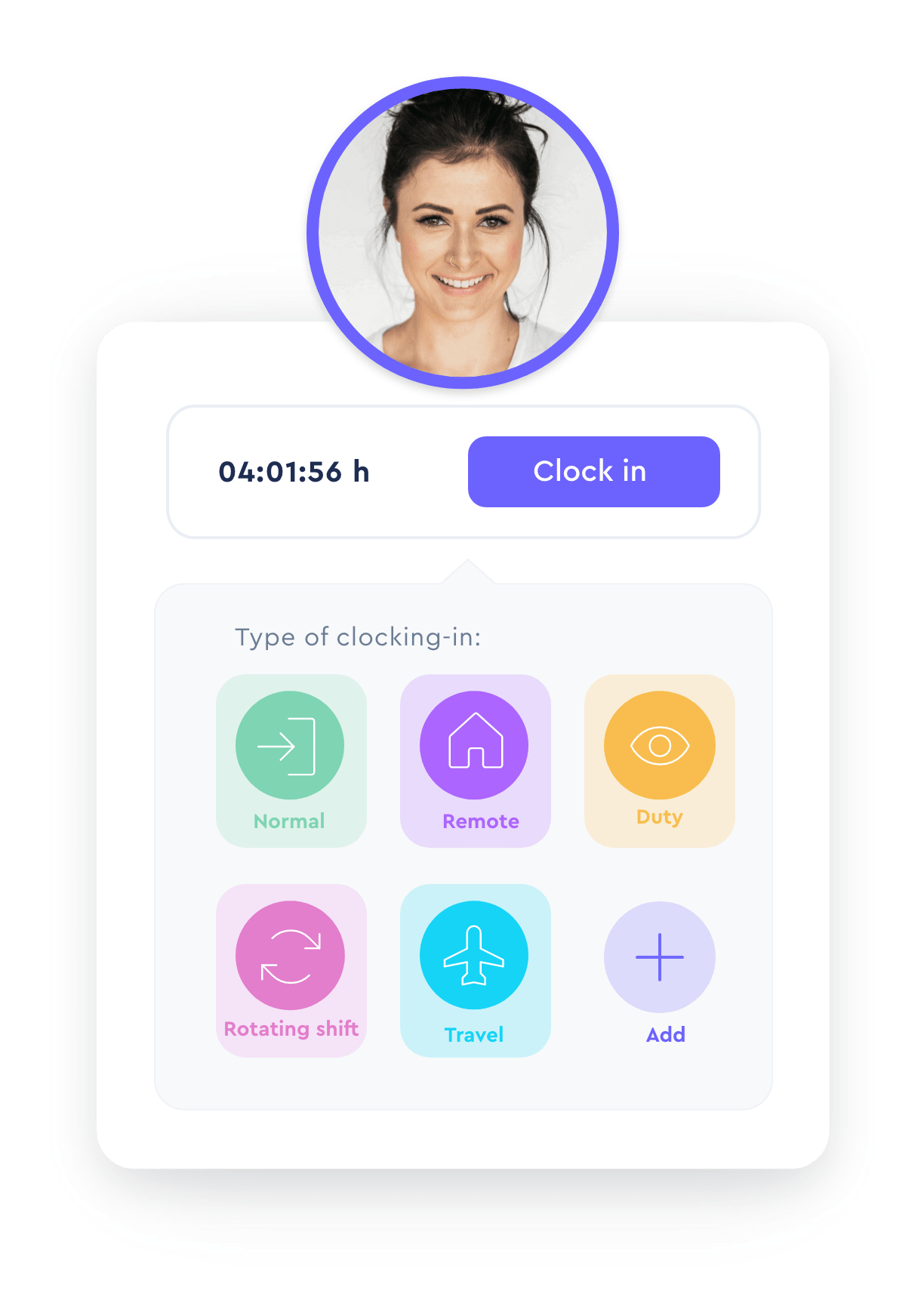 Associate colors to each clock in
At a glance you will see what type of working day your employees are clocking in for
Attendance tracking reports and statistics
Improve productivity with comprehensive HR reports
Download your customized statistics and reports in PDF, CSV, and Excel
Overtime reports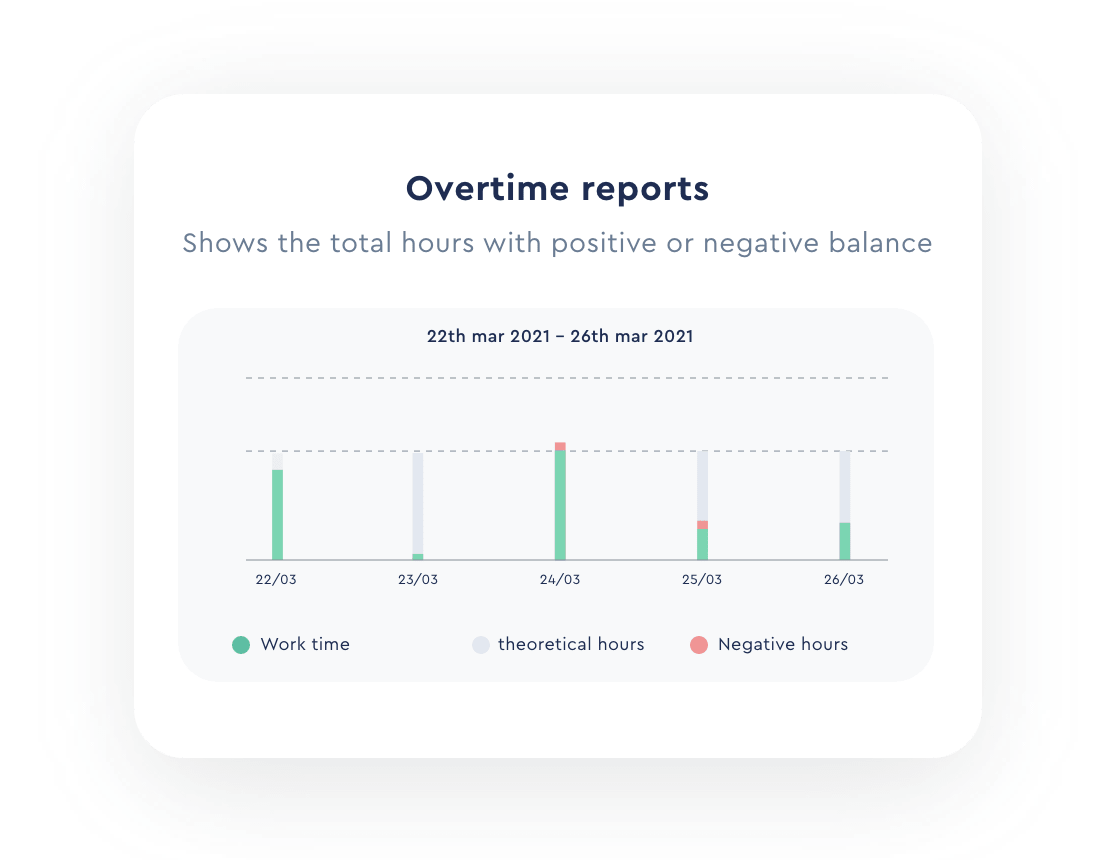 Daily time tracking reports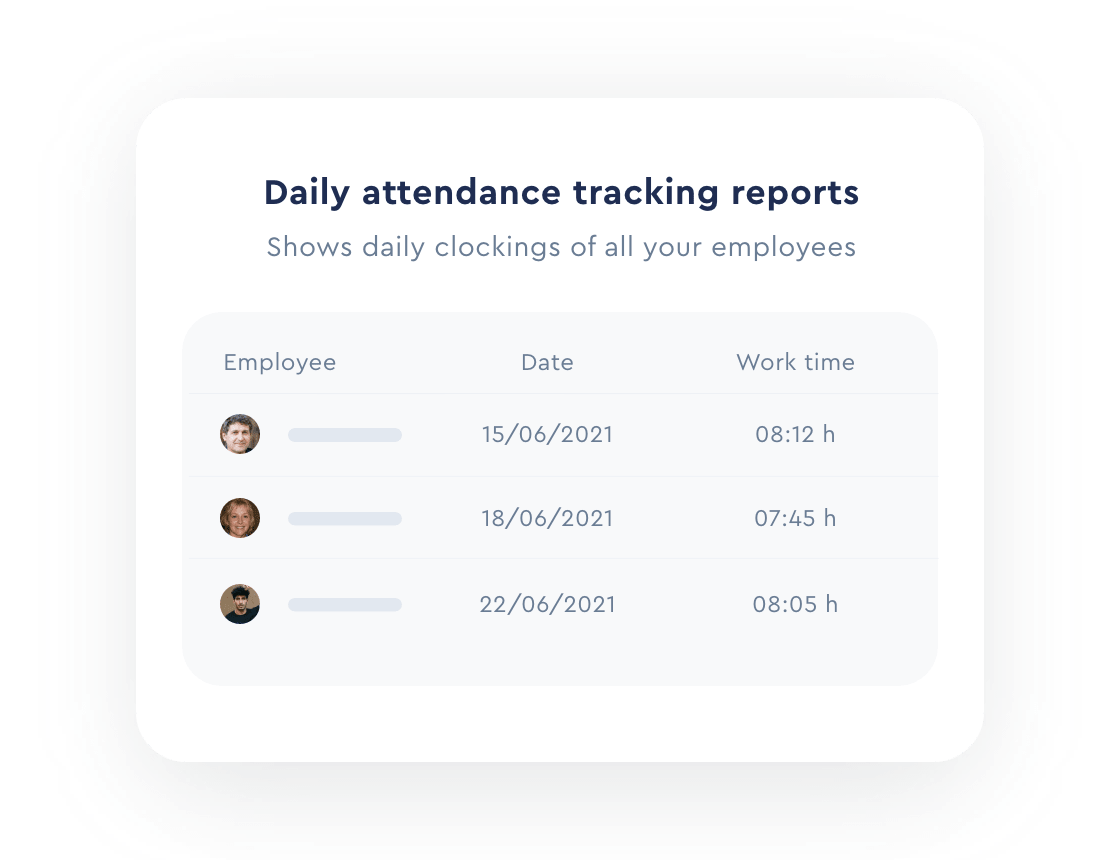 Clocking type reports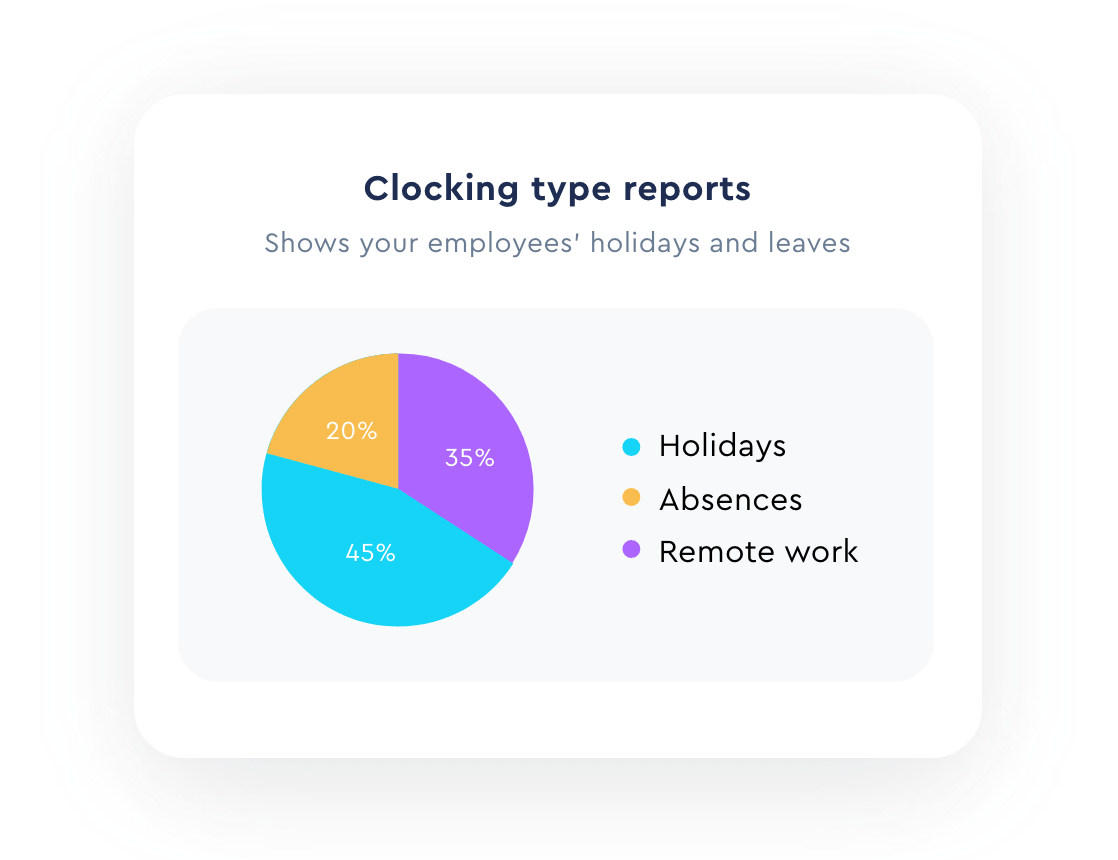 Punch-in request history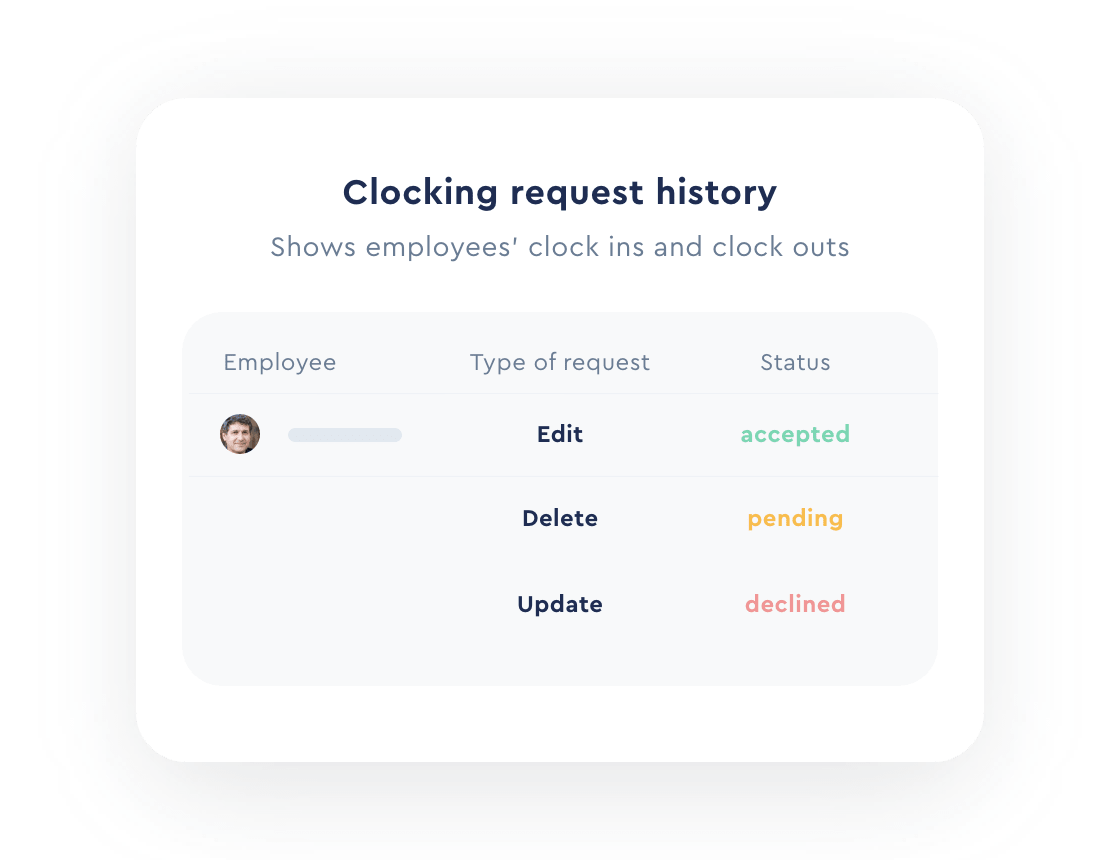 Notifications and automations
Tailored automations with an attendance tracking system
Notifications for clocking change requests
Manage requests from different approval levels.
Incident notifications
Resolve them on the spot and avoid major problems.
Customized clocking automations
Clock ins and clock outs. Courtesy minutes. Workday rounding.
Mobile app
Easy-to-use time logging app
Keep up to date
with what's happening in your company in real time.
All the time tracking
Notifications, requests, clockings... manage it all from the app.
Automatically synchronized
with the administrator's and employee's dashboard.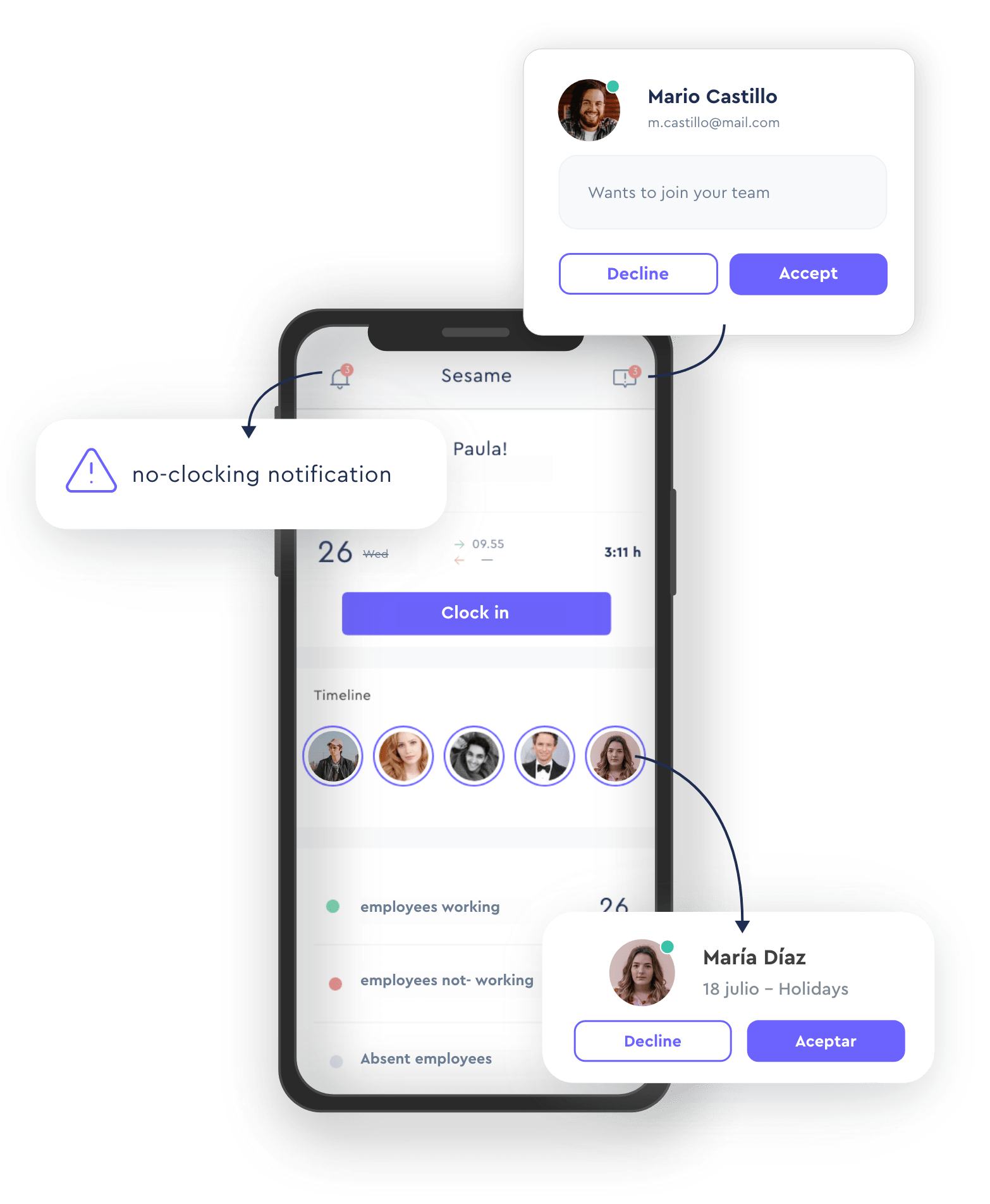 Labor Laws
Avoid penalties and comply with Labor Laws without complications
1
---
Digital record
Securely store your employees' time tracking digitally
2
---
Work inspections
Create reports for labor inspections with legal validity