We are already more than 5000. You're in good company.

















Do you want to change the way you manage your teams?
Human resources software tailored to your needs
Make it simple. Choose only the tools you need.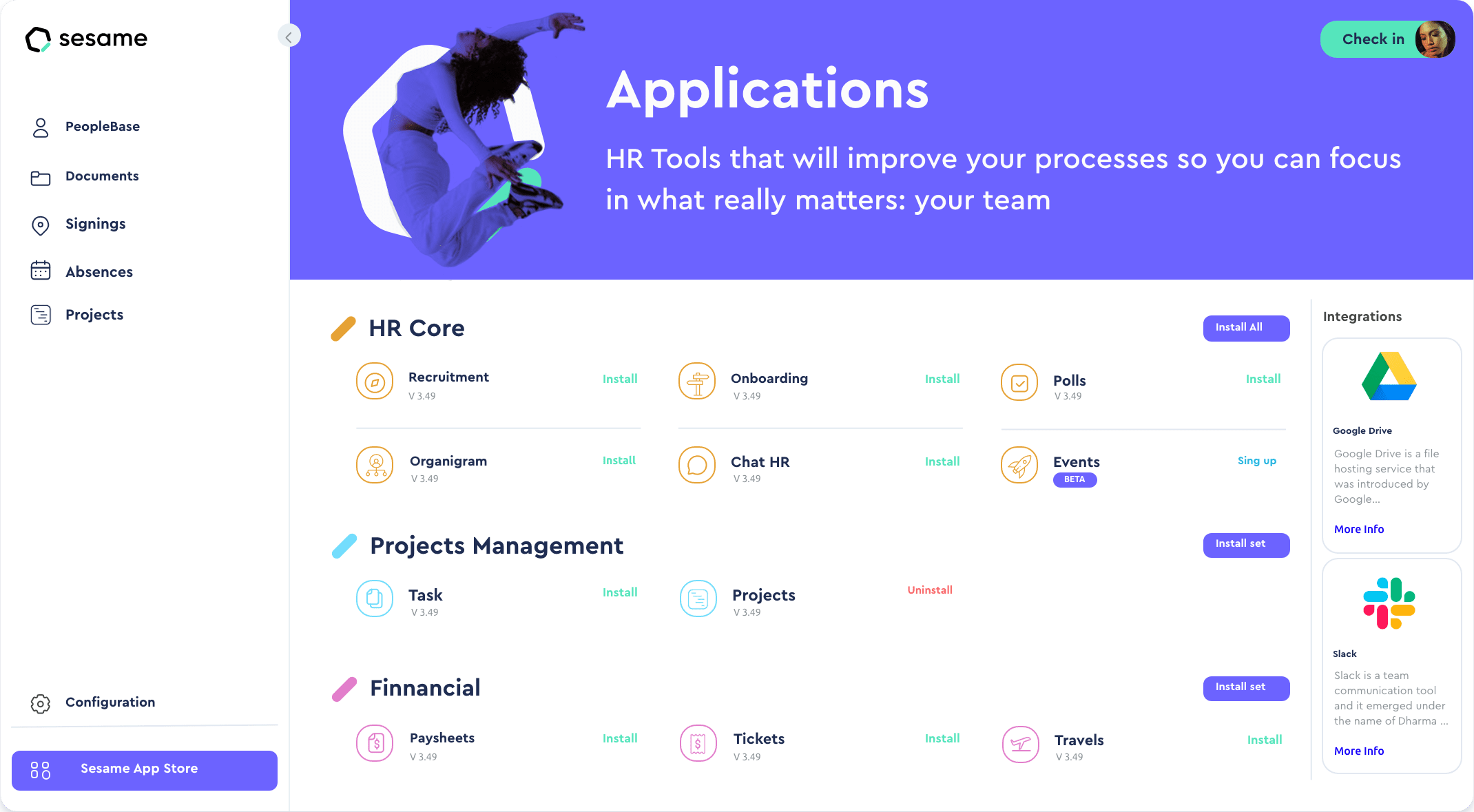 Let's start something big together today
Request a demo and we'll tell you in a personalized tour how our HR platform can help you. You can also start testing it on your own. See why Sesame HR is the perfect tool for your team.