Onboarding software that fits your company
The employees onboarding software that allows you to create checklists of tasks to introduce them in a simple and customized way.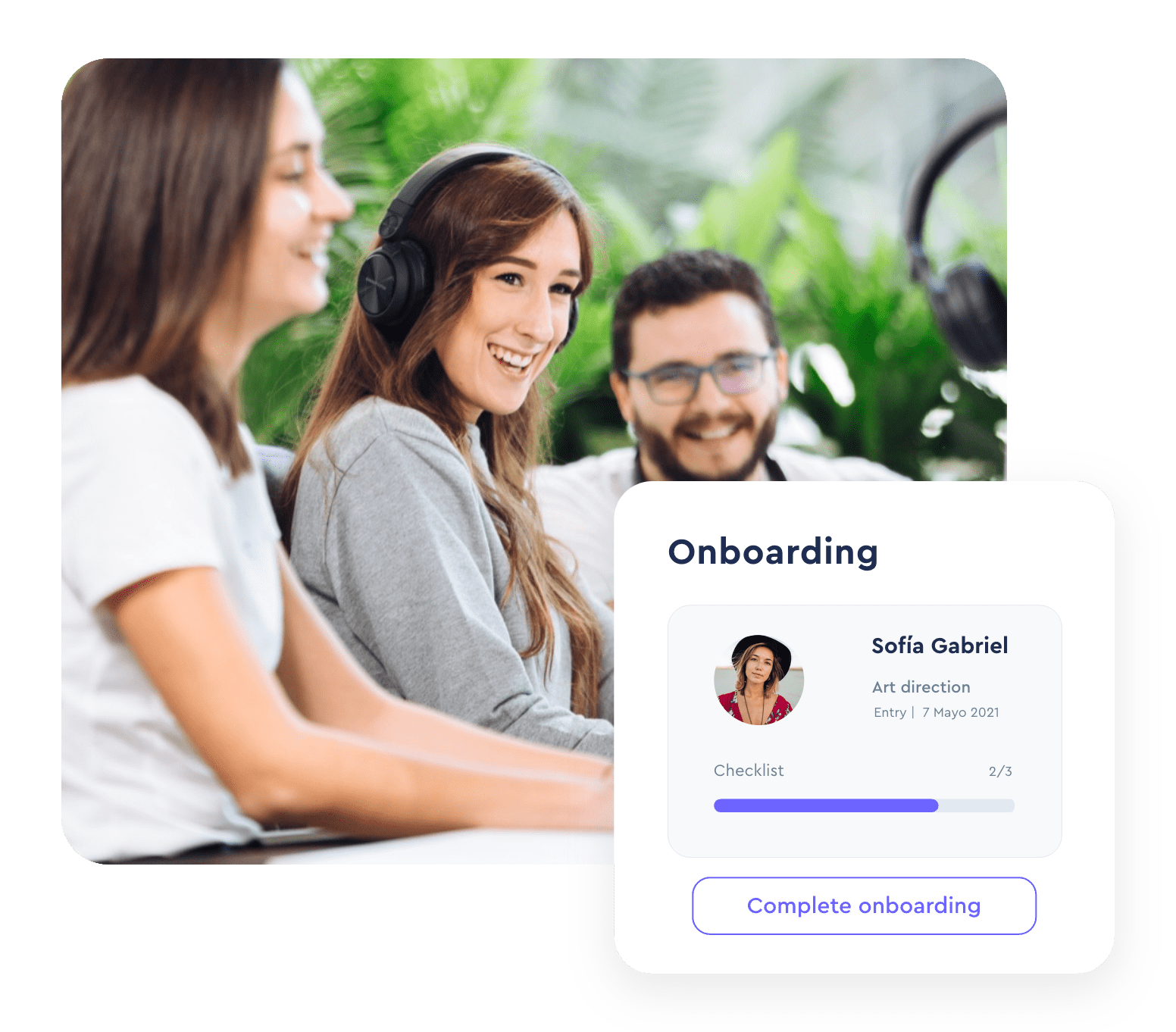 First impression counts: personalize the employee experience.
Onboarding checklist
A checklist of tasks for you to prepare each new hire as they deserve.
Automate processes
Easily plan each step of the employee onboarding plan and customize it.
Save completed onboardings
Mark employee onboarding processes as completed and access them whenever you want.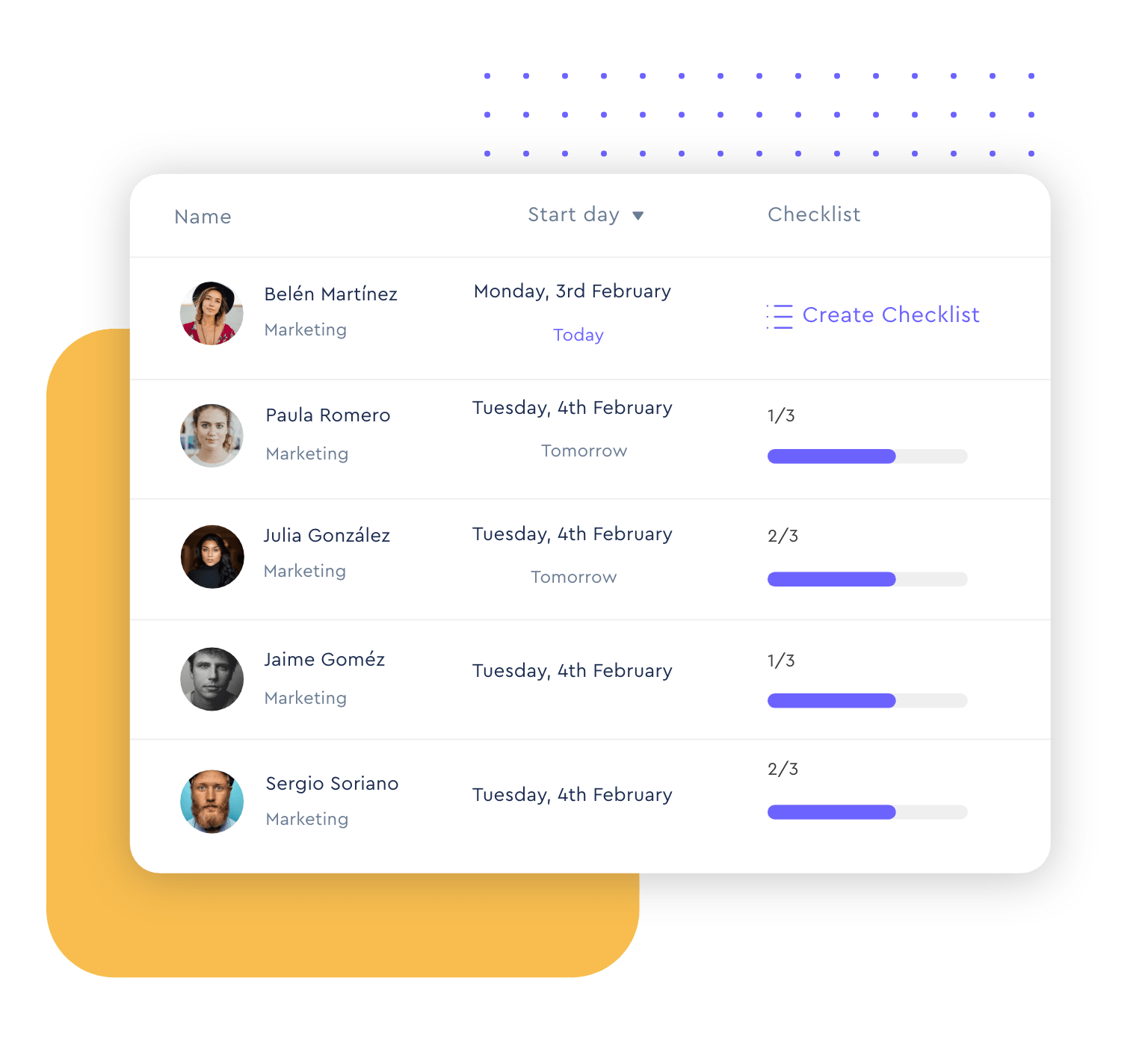 Onboarding processes centralized and organized
Unified information
Ensure smooth and unified information exchange in one onboarding tool.
Assign tasks
To each person in charge. Our onboarding software will notify you immediately.
Add feedback
Facilitates communication and coordination of the people involved by adding comments.
Guide their first steps
Make onboarding your employees' first great experience with the company.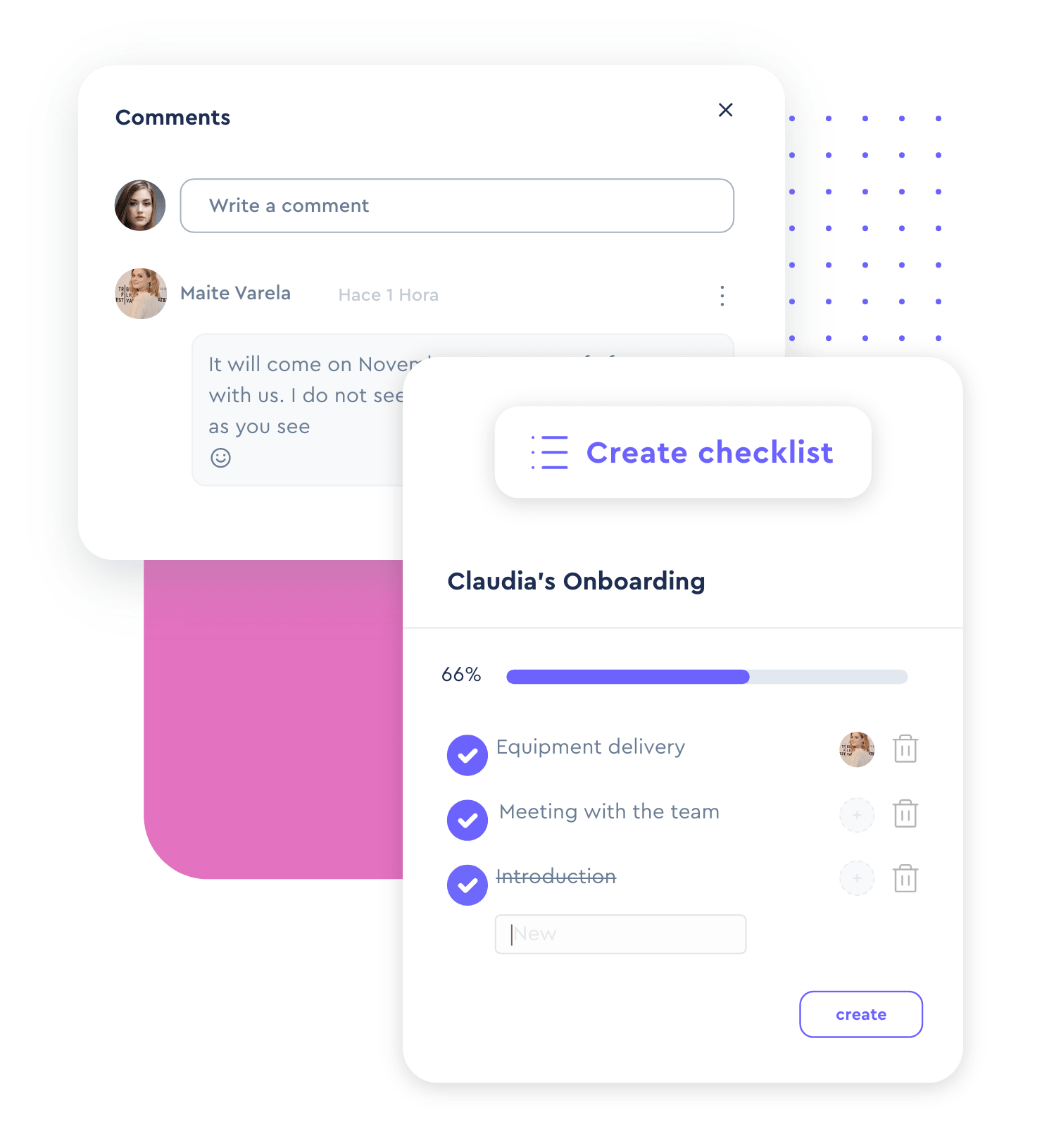 Visualize your onboarding processes clearly
Onboarding date
Onboardings in progress
Status of the process
Comments and feedback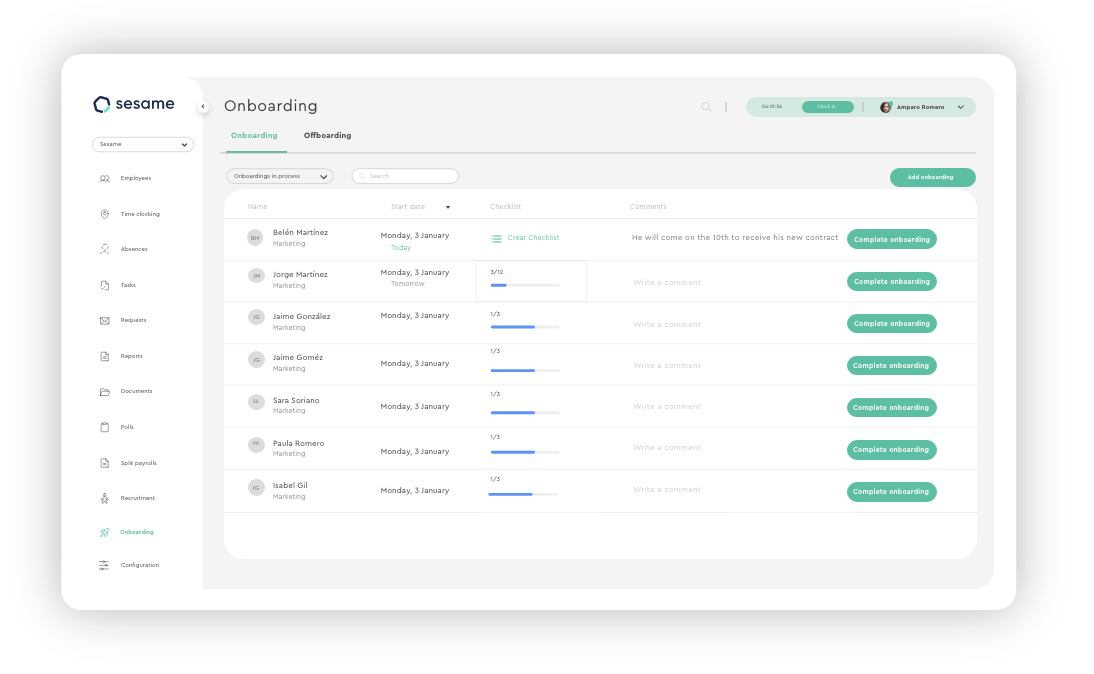 Take care of employee departures with offboarding software
Offboarding process under control
Create a checklist, centralize information and take care of the employee experience until the end.
Exits without loose ends
Employee departures involve many tasks. Create them as needed and assign them so you don't forget anything.
The last impression counts too
Focus on what's important: how to do a customized offboarding for a successful exit process.