Meeting room booking system
Check the availability of meeting rooms and manage the reservation of office space.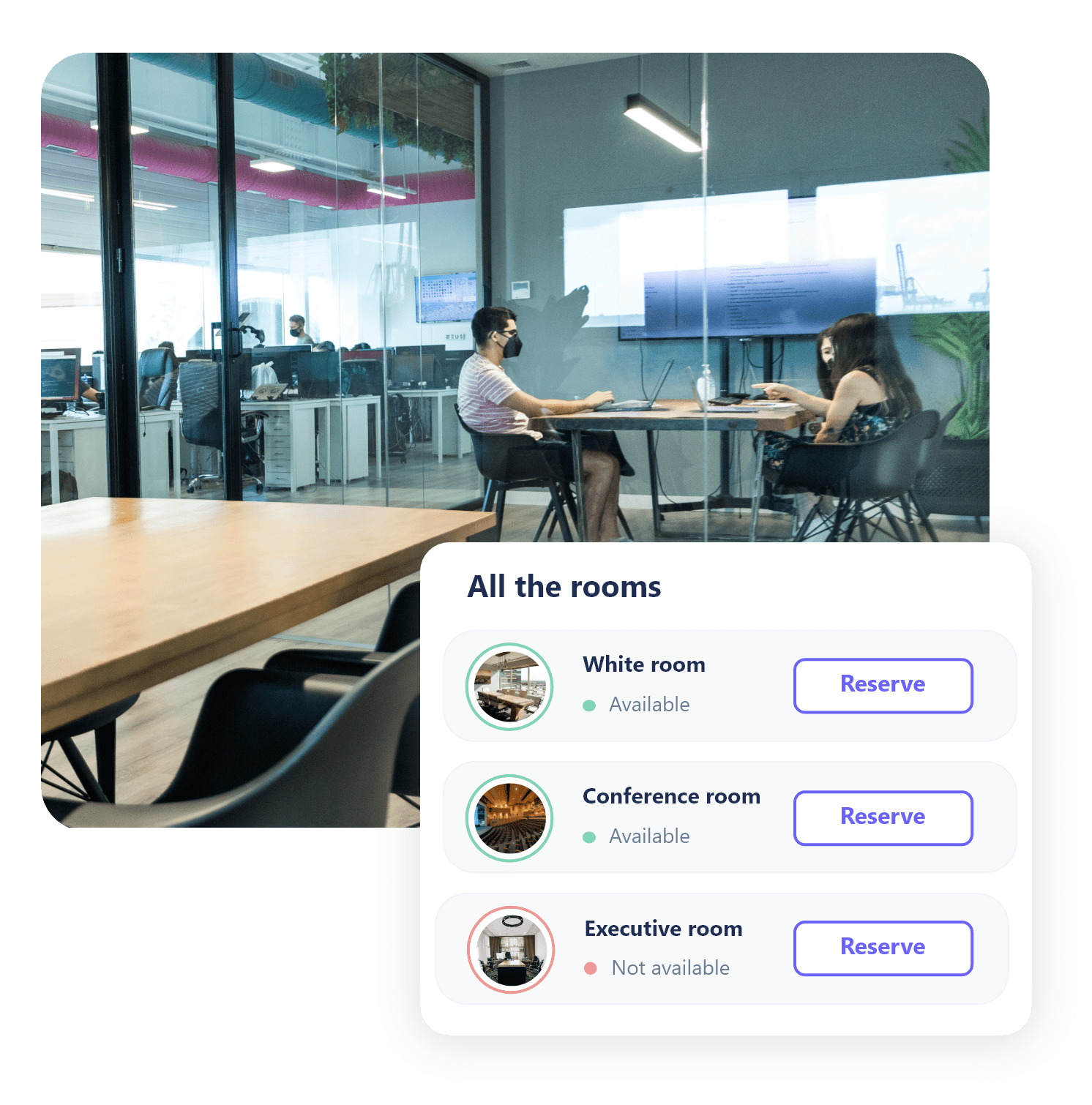 Room reservation software that optimizes space management
Flexible reservation of meeting rooms
From wherever you want through the dashboard or the app, or in person from the tablet.
Save conflicts
Keeps a record of the use of each room on previous dates.
Synchronized with Google Calendar
When you make a reservation, it will appear in your calendar so you will not lose the information.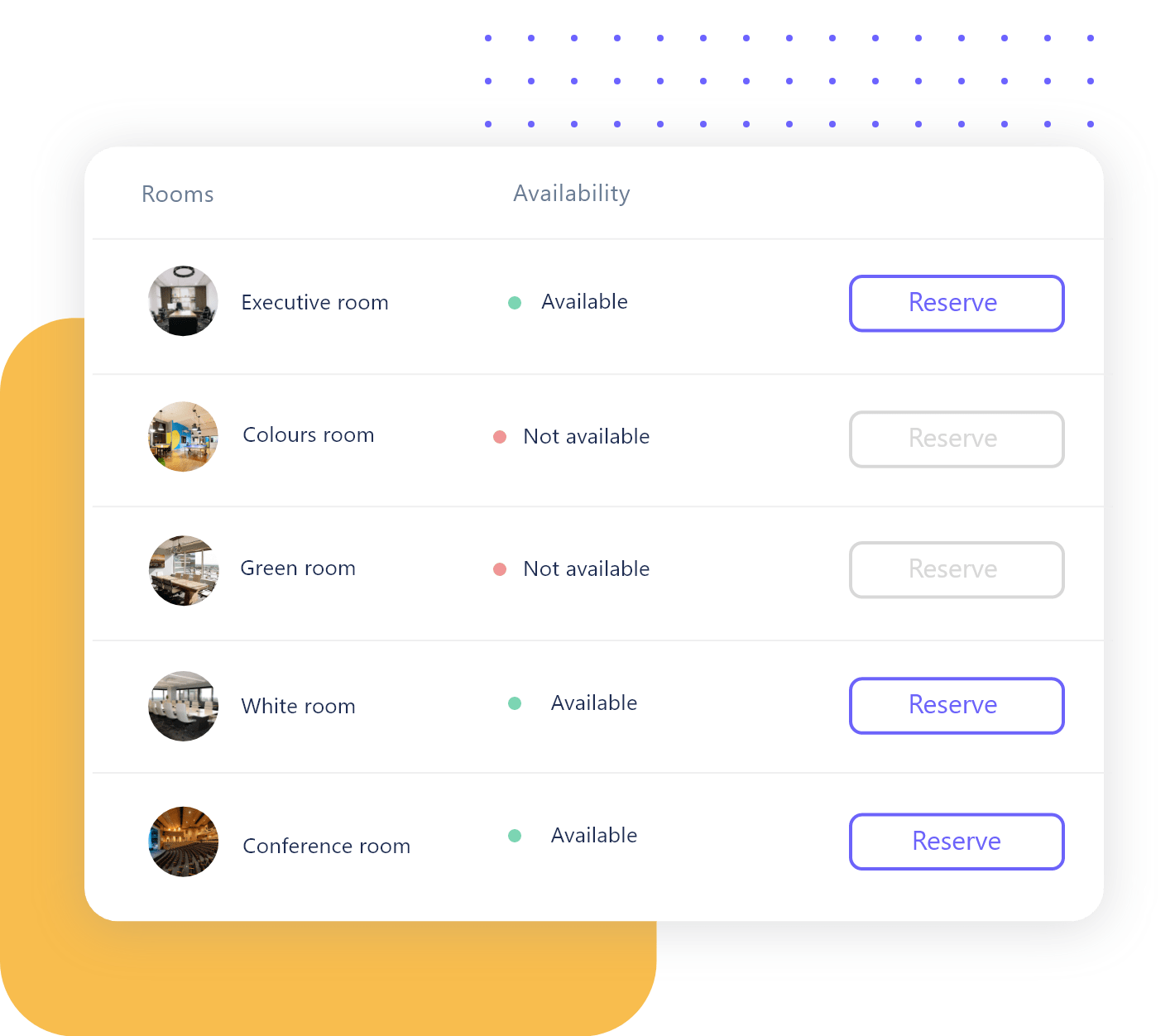 Avoid overlaps with a visual room reservation system
Check availability by days through filters
Add comments to the reservation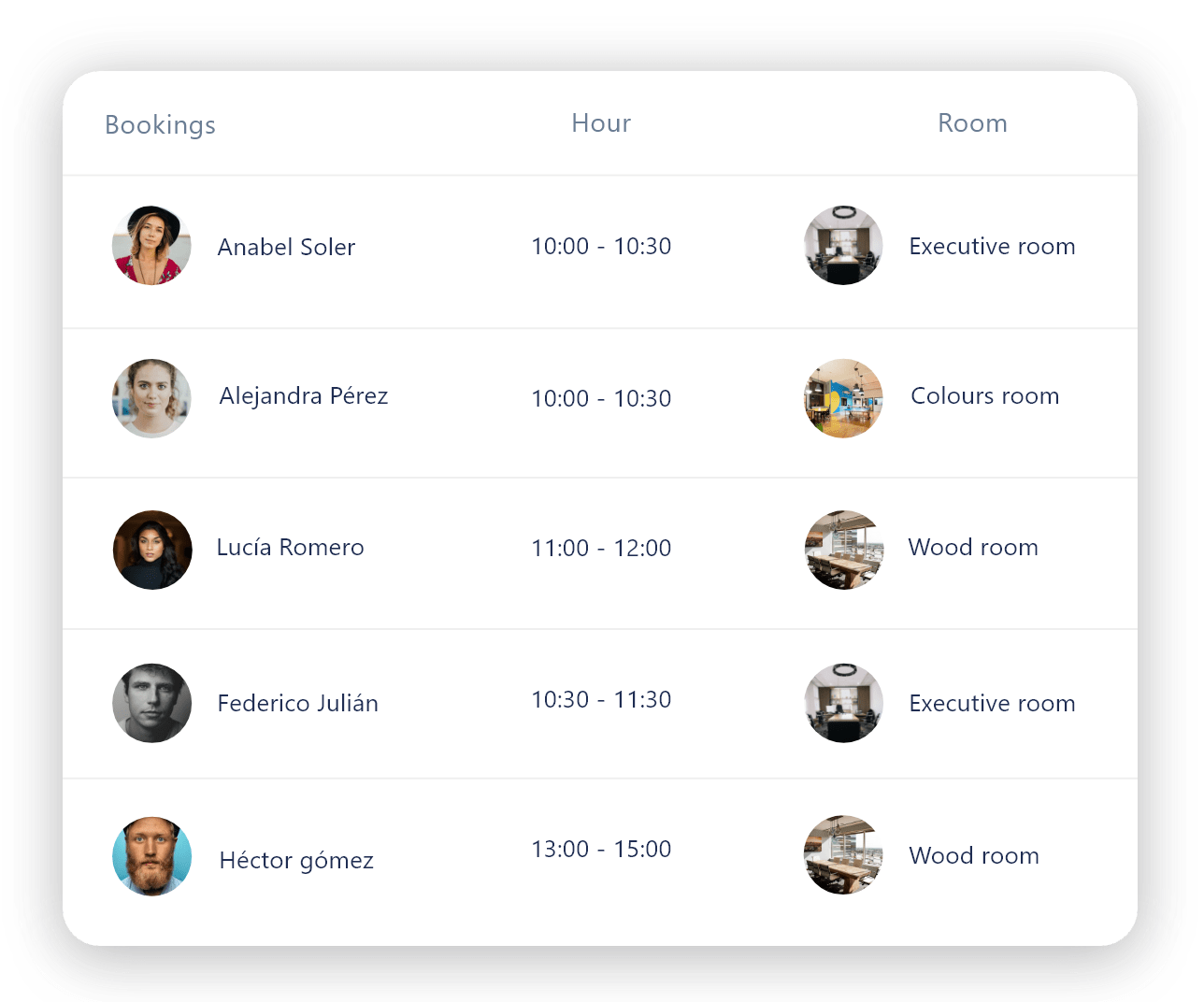 Create rooms and assign colors to make it more visual
Use a tablet to book spaces in person
You won't forget the Check in
Record the start of the meeting so that everyone knows the room is occupied.
Book the meeting room on the spot
Need the room? Check availability on site and book it right there in one click.
Goodbye interruptions
All information about the duration of the meeting and the calendar is visible on the tablet.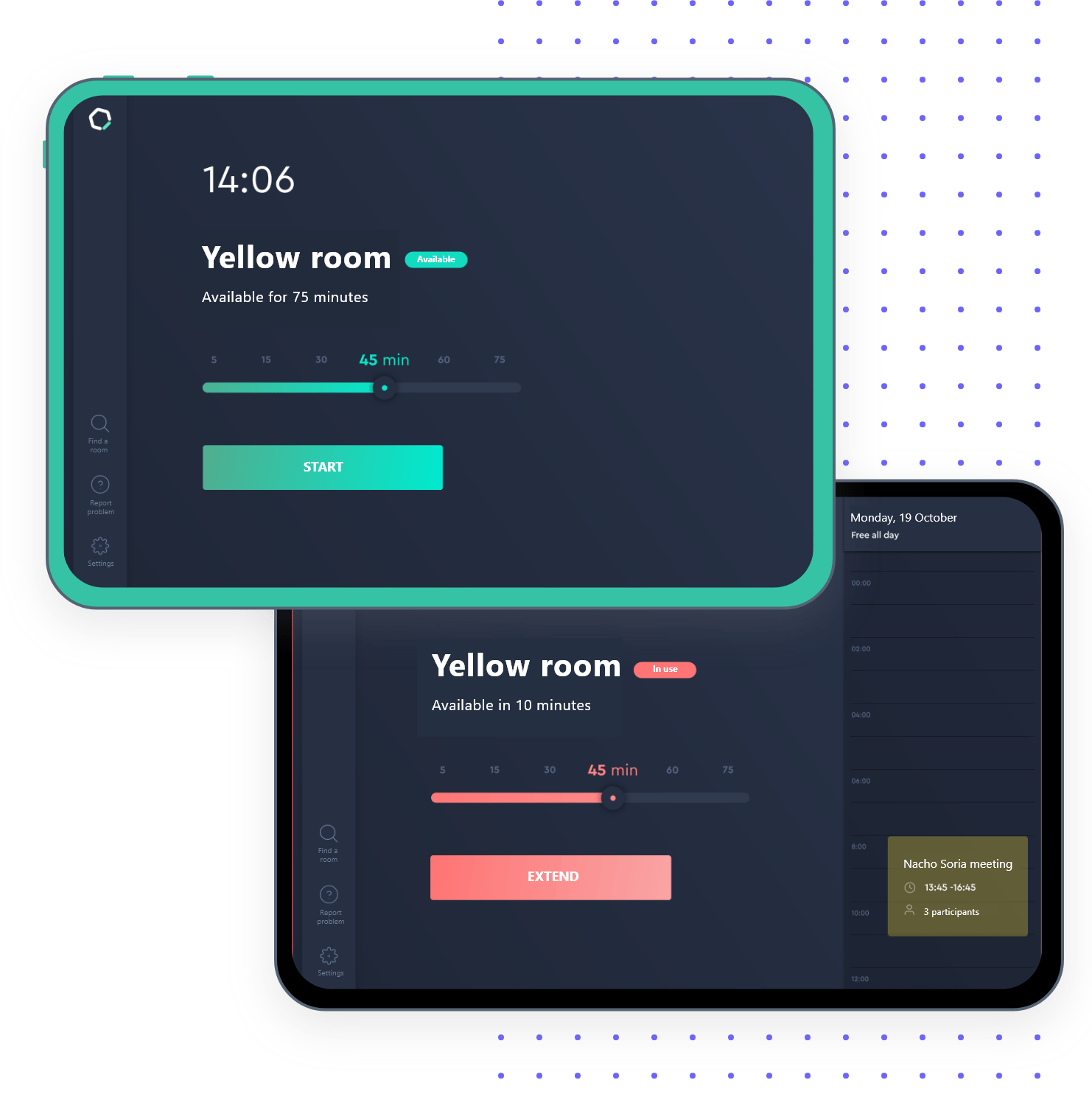 Room reservation app
Book corporate spaces from anywhere
Make changes or cancel your reservation
Check office space availability