Whistleblowing Channel for businesses
Encourage transparency in your company and provide your employees, customers and suppliers with a space where they can anonymously report irregularities.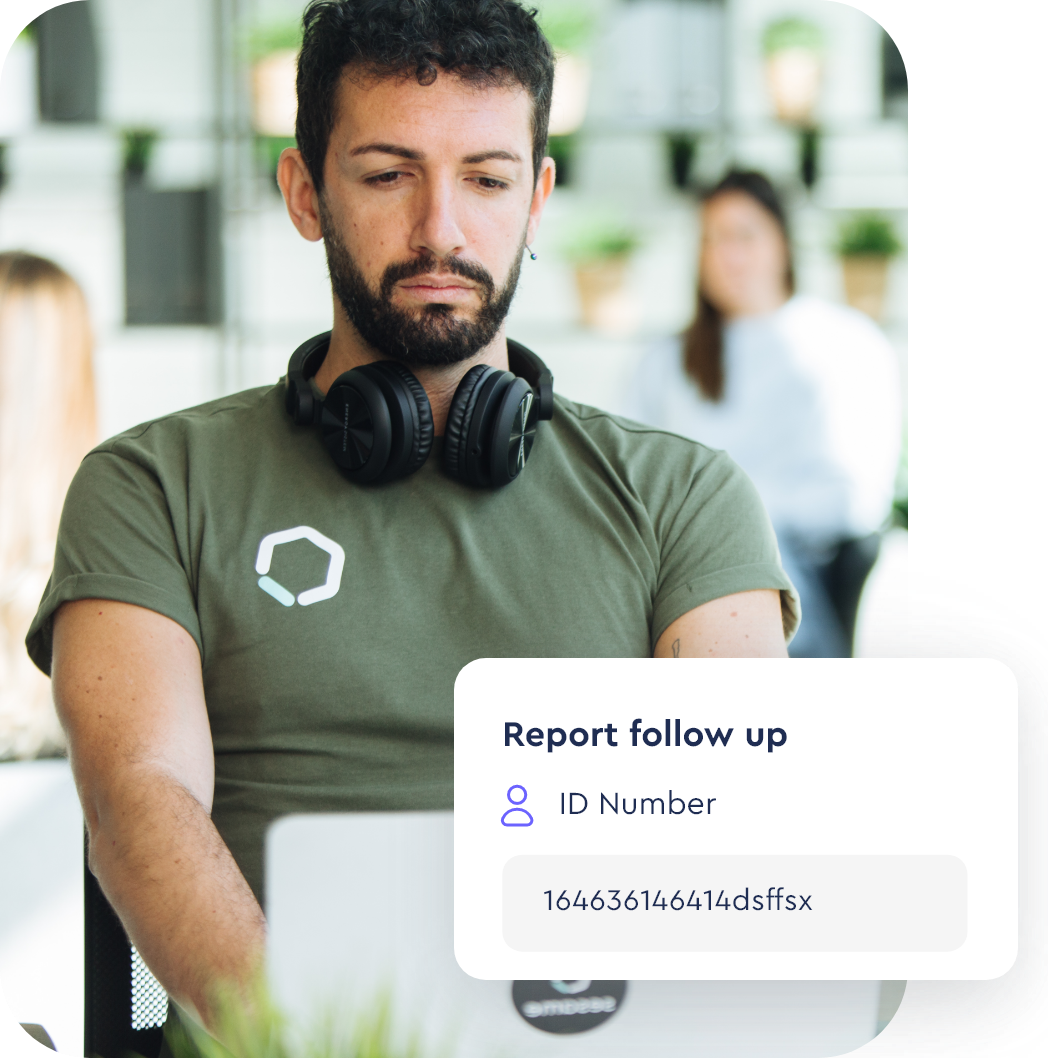 Protect your employees' identity and avoid information loss
Employees can report an issue anonymously or include their personal information.
Each user will have a unique ID to identify their case.
Thanks to their ID, they will be able to access the whistleblowing channel and keep track of the status of their report.
Only the System Manager will be able to manage reports.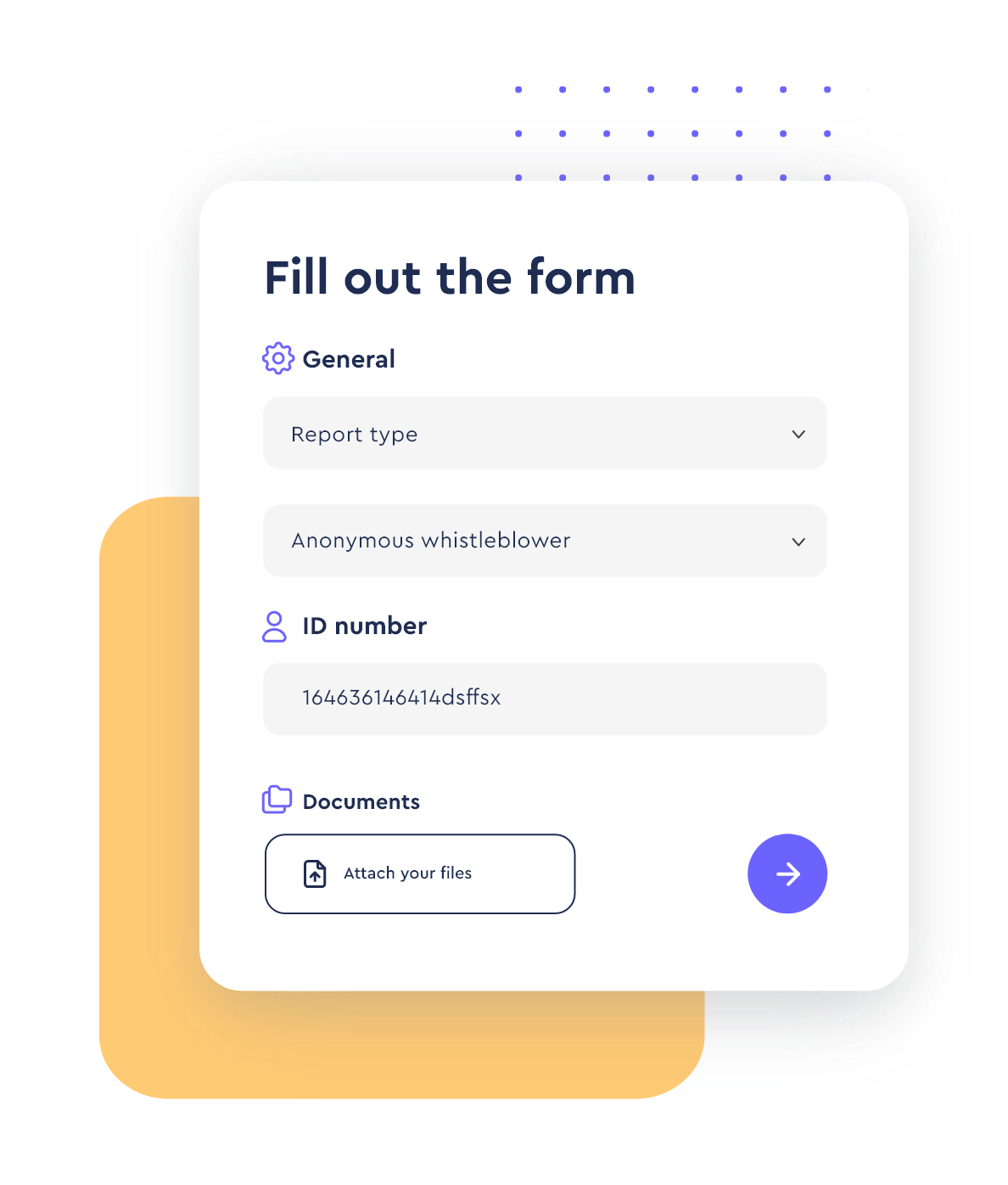 An easy and intuitive whistleblowing system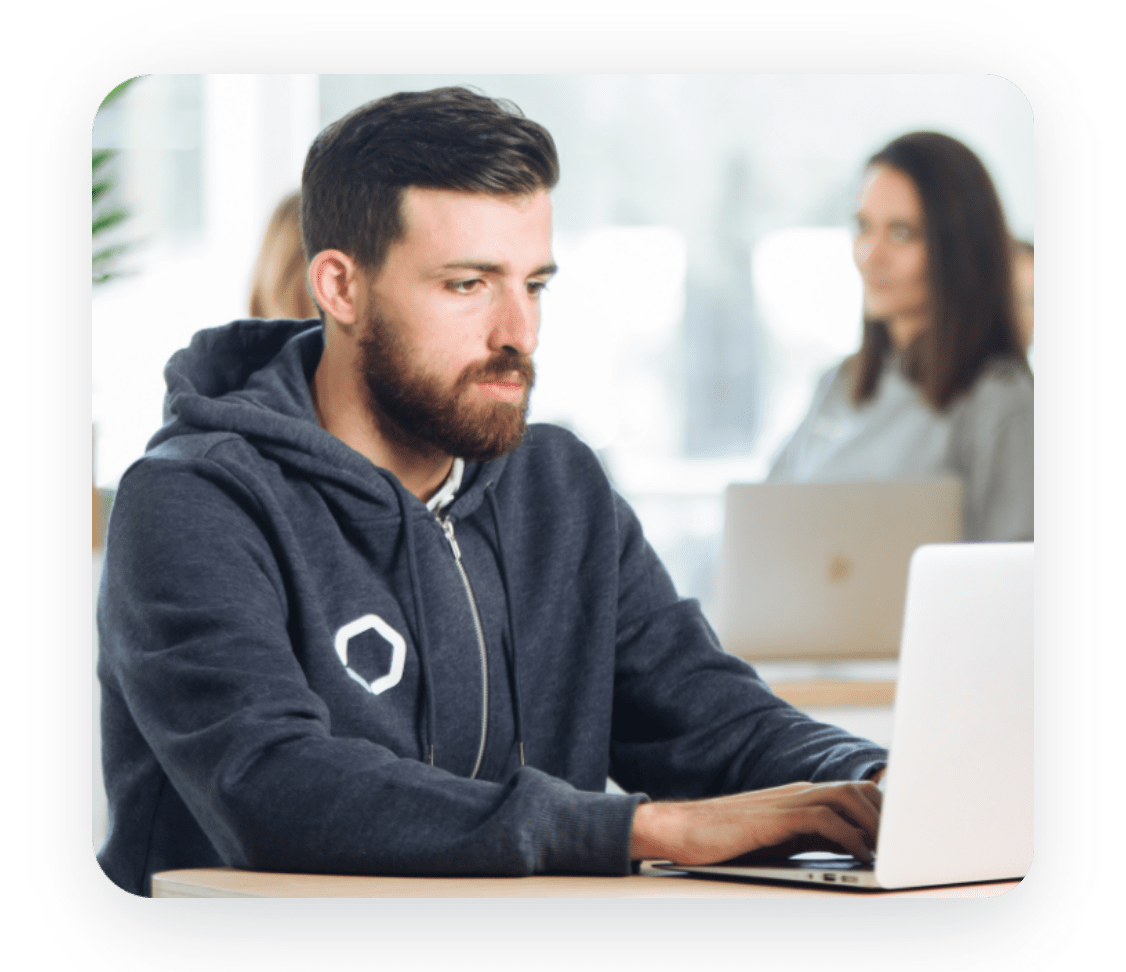 1
---
Start the process with just one click
Manage all processes related to your whistleblowing channel from Sesame's dashboard.
2
---
Provide documentation
Offer the chance to input a report and include attachments as proof of the issue.
3
---
Receive notifications
You will be informed every time a report is sent or updated.
4
---
Supervise the process
Follow up and inform whistleblowers about the status of their report.
Benefit from a culture of transparency and create a safe environment
Encourage trust within your team with a safe communication path
Strict confidentiality: protect both whistleblowers and the person being investigated
Give voice to clients and providers. Improve your organization's functioning
Detect potential unlawful acts and proceed in accordance with the law